This site complies with the HONcode standard for trustworthy health information:
verify here.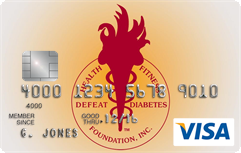 Rewarding for
you and us
Defeat Diabetes Foundation
Defeat Diabetes
Foundation
150 153rd Ave,
Suite 300
Madeira Beach, FL 33708
About Diabetes » Treatments
Search our News Articles Archives for diabetes and health news. Search by word or phrase. The latest article will appear first.
FDA Reviewers Urge Pulling Rosiglitazone
Posted: Sunday, February 28, 2010
Two FDA reviewers have recommended that the diabetes drug rosiglitazone (Avandia) be pulled from the market because of its link to major cardiac events.


Classification System for Diabetic Nephropathy May Advance Patient Care
Posted: Sunday, February 28, 2010
An international group of physicians has designed a categorization system for diabetic nephropathy (DN), the chief cause of kidney failure, according to a published article.


Pramlintide + Metreleptin Combo Moving Forward for Treatment of Obesity
Posted: Sunday, February 28, 2010
Amylin and Takeda announce decision to advance development of pramlintide/metreleptin combination treatment for obesity.


Lasting Benefit Seen for Lifestyle Changes, Metformin in Diabetes
Posted: Sunday, February 28, 2010
For people at risk for Type 2 diabetes, a combination of diet, exercise and, to a lesser extent, treatment with metformin can help keep the disease at bay for 10 years, researchers said.


Effect of Periodontal Treatment on Glycemic Control of Diabetic Patients
Posted: Sunday, February 21, 2010
There is growing evidence that periodontitis may affect general health. This study by university researchers from the Netherlands was assigned to explore the robustness of observations that periodontal therapy leads to the improvement of glycemic control in diabetic patients.


Vinegar Decreases Postprandial Hyperglycemia in Patients with Type 1
Posted: Sunday, February 21, 2010
Vinegar could be easily used as a complementary food (e.g., in a salad dressing) to reduce hyperglycemia.


Key to Reversing Type 1 Diabetes Discovered
Posted: Sunday, February 14, 2010
Doctors at Eastern Virginia Medical School's Strelitz Diabetes Center have been stalking the culprit responsible for Type 1 diabetes. Now, they are one step closer.


Aggressive Treatment for Type 2's Should Begin at Diagnosis
Posted: Sunday, February 14, 2010
A year and a half ago, San Antonio's Dr. Ralph DeFronzo stood before thousands of doctors and told them the way most treat their diabetic patients just doesn't work very well and we need to be more aggressive. What we are doing now is just not working. A lengthy paper signed by DeFronzo and 15 other diabetes experts from the United States and Europe, slated for publication, also argues against the current ADA guidelines.


Use of Metformin in Type 1's
Posted: Sunday, February 14, 2010
Metformin reduces insulin-dose requirement in Type 1 diabetes. As adding metformin to insulin therapy has been advocated in Type 1 diabetes, researchers at the Universities of Dundee and Aberdeen, U.K., conducted a systematic review of published clinical trials and clinical trial databases to assess the effects on HbA1c, weight, insulin-dose requirement and adverse effects.


Metformin Decreases BMI in Pre-Diabetic Adolescents
Posted: Sunday, February 14, 2010
Metformin XR (extended release formulation) appears to cause a decrease in body mass index (BMI) in non-diabetic obese adolescents when combined with a lifestyle intervention program.


Costa Rica Travel Corp. will donate a portion of the proceeds to and is a sponsor of Defeat Diabetes Foundation.
Send your unopened, unexpired test strips to

:


Defeat Diabetes Foundation
150 153rd Ave, Suite 300
Madeira Beach, FL 33708
DDF advertisement
Analyze nutrition content by portion
DDF advertisement