This site complies with the HONcode standard for trustworthy health information:
verify here.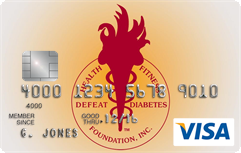 Rewarding for
you and us
Defeat Diabetes Foundation
Defeat Diabetes
Foundation
150 153rd Ave,
Suite 300
Madeira Beach, FL 33708
About Diabetes » Treatments
Search our News Articles Archives for diabetes and health news. Search by word or phrase. The latest article will appear first.
Diabetes Costs More than $218 Billion and Expected to Rise
Posted: Sunday, May 30, 2010
According to Timothy M. Dall of the Lewin Group in Falls Church, Va., the annual average cost per patient was $9,975 for diagnosed diabetes and $2,864 for undiagnosed disease, "The burden of diabetes to society is even higher when one considers intangible costs from reduced quality of life," the researchers wrote online in Health Affairs.


Discovery Cuts Heart Risk for Diabetes Patients Using Insulin
Posted: Sunday, May 23, 2010
Scientists from Yorkshire, U.K., have uncovered a new approach that could protect diabetes patients from heart damage linked to long-term treatment with insulin. The finding could change the way patients are treated.


Treating Gum Disease Lowers Blood Sugars
Posted: Sunday, May 23, 2010
The researchers said their findings highlighted the need for dentists to be part of the diabetes medical team along with doctors, dietitians, nurses and pharmacists working together in the treatment of people with diabetes. Infections increase blood sugars, periodontal disease is an infection, therefore we can assume that treating periodontal disease can improve diabetes control.


New Agent Prolongs Insulin Action
Posted: Sunday, May 23, 2010
A research team led by a scientist at the Mayo Clinic campus in Florida has developed a molecule that can block the breakdown of insulin in the body. The discovery could lead to new ways of treating diabetes.


Insulin Protects Against Artery Damage
Posted: Sunday, May 16, 2010
Long suspected of worsening artery damage in patients with diabetes, insulin instead protects blood vessels, a new study by Joslin Diabetes Center scientists indicates.


Pig Pancreas Works for Type 1's
Posted: Sunday, May 16, 2010
Early trial finds technique is safe, improves blood sugar control.


Diabetic Macular Edema Improves with New Treatment
Posted: Sunday, May 09, 2010
Patients with diabetic macular edema saw more improvement when intravitreal ranibizumab (Lucentis) was added to photocoagulation laser treatment than with laser alone, according to results of a National Eye Institute-sponsored study.


Metformin-induced Vitamin B12 Deficiency Presenting as a Peripheral Neuropathy
Posted: Tuesday, May 04, 2010
Chronic metformin use results in vitamin B12 deficiency in 30% of patients. Exhaustion of vitamin B12 stores usually occurs after twelve to fifteen years of absolute vitamin B12 deficiency.


Bariatric Surgery Can Just Mask Diabetes
Posted: Tuesday, May 04, 2010
Bariatric surgery may appear to cure diabetes based on measurements such as fasting plasma glucose and hemoglobin A1c, but postprandial glucose can still be elevated say researchers.


Diabetes Therapy Individualized Using Genetics
Posted: Tuesday, April 27, 2010
Advances in the genetics of Type 2 diabetes have provided a foundation for individual treatment strategies, which should be a continuing goal of research, according to a consensus statement from diabetes specialists.


Costa Rica Travel Corp. will donate a portion of the proceeds to and is a sponsor of Defeat Diabetes Foundation.
Send your unopened, unexpired test strips to

:


Defeat Diabetes Foundation
150 153rd Ave, Suite 300
Madeira Beach, FL 33708
DDF advertisement
Analyze nutrition content by portion
DDF advertisement