This site complies with the HONcode standard for trustworthy health information:
verify here.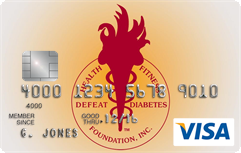 Rewarding for
you and us
Defeat Diabetes Foundation
Defeat Diabetes
Foundation
150 153rd Ave,
Suite 300
Madeira Beach, FL 33708
About Diabetes » Cause
Search our News Articles Archives for diabetes and health news. Search by word or phrase. The latest article will appear first.
Evolution the Cause for Greater Risk for Type 1 Diabetes?
Posted: Sunday, August 29, 2010
Gene variants associated with an increased risk for Type 1 diabetes and rheumatoid arthritis may confer previously unknown benefits to their human carriers. As a result, the human race may have been evolving in the recent past to be more susceptible, rather than less, to some complex diseases.


Why Some Obese People Go On to Become Diabetic While Others Do Not
Posted: Monday, August 09, 2010
It is common to find obese people (even morbidly obese people) who are healthier than their condition would normally allow.


Rheumatoid Arthritis May Increase Diabetes Risk by 50%
Posted: Sunday, July 25, 2010
The risk of getting diabetes is about 50% in patients with autoimmune forms of arthritis, such as rheumatoid arthritis, or RA, and psoriatic arthritis, according to a new study.


Circadian Clock in Pancreas Linked to Diabetes
Posted: Sunday, June 27, 2010
For the first time, researchers at Northwestern University have found that there also exists a circadian clock in the pancreas, which regulates the production of insulin, and that a fault in this clock could eventually cause diabetes.


Insulin Peptide Points to a Solution for Type 1 Diabetes
Posted: Sunday, June 27, 2010
Researchers at National Jewish Health and the University of Colorado Anschutz Medical Campus have identified the precise protein fragment, or peptide, that can trigger diabetes in mice.

The finding, supports an emerging theory about the origins of autoimmunity, and may lead to new diagnostic and therapeutic strategies in humans.


Discovery of Important New Player in Diabetes Onset
Posted: Sunday, June 20, 2010
A research team led by a La Jolla Institute scientist has unmasked a previously unknown cellular player, which is critical to proper insulin secretion.


Inhaling Diabetes? Study Suggests Link Between Air Pollution and Type 2 Diabetes
Posted: Sunday, June 06, 2010
Traffic-related air pollution, known to raise the risk for cardiovascular disease, may also increase the risk of developing Type 2 diabetes in women. Low-grade inflammation may contribute to the higher incidence of Type 2 diabetes in women exposed to air pollution.


One Sleepless Night Can Result in Insulin Resistance
Posted: Sunday, May 16, 2010
Researchers found that healthy people who had just one night of short sleep can show signs of insulin resistance, a condition that often precedes Type 2 diabetes.


Women with Asian and Hispanic Partners Have Increased Risk of Gestational Diabetes
Posted: Sunday, May 16, 2010
Researchers found that, among nearly 140,000 women, Asian women had the highest rate of gestational diabetes, at nearly 7 percent. They were followed by Native American women, at 5.6 percent, and Latina women, at 5 percent.


How Genetic Mutations May Cause Type 1 Diabetes
Posted: Tuesday, May 04, 2010
Scientists have provided an answer to the 40-year-old mystery of how certain genetic mutations lead to Type 1 diabetes. This new molecular understanding could lead to novel therapies for Type 1 diabetes and other autoimmune diseases.


Costa Rica Travel Corp. will donate a portion of the proceeds to and is a sponsor of Defeat Diabetes Foundation.
Send your unopened, unexpired test strips to

:


Defeat Diabetes Foundation
150 153rd Ave, Suite 300
Madeira Beach, FL 33708
DDF advertisement
Analyze nutrition content by portion
DDF advertisement