This site complies with the HONcode standard for trustworthy health information:
verify here.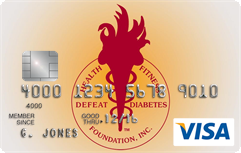 Rewarding for
you and us
Defeat Diabetes Foundation
Defeat Diabetes
Foundation
150 153rd Ave,
Suite 300
Madeira Beach, FL 33708
About Diabetes » Drugs
Search our News Articles Archives for diabetes and health news. Search by word or phrase. The latest article will appear first.
Physicians Are Slow to Step Up Treatment For Patients With High A1cs
Posted: Saturday, July 23, 2005
Fewer than one half of patients with high A1C levels had intensification of their medications, regardless of the specialty of their physician


Exenatide Delivers Weight-Reduction Benefit in Type 2 Diabetes
Posted: Tuesday, June 28, 2005
Patients with type 2 diabetes who take the new incretin mimetic drug exenatide (Byetta) appear to achieve sustained glucose control


Metaglidasen Controls Diabetes and Lipids Without Side Effects
Posted: Tuesday, June 28, 2005
The diabetes drug metaglidasen was shown to control blood glucose levels without causing weight gain or edema, according to a mid-stage clinical trial.



American Association of Clinical Endocrinologists (AACE) Announces New A1c Standard of 6.5% and Lower
Posted: Friday, June 10, 2005
Fasting blood sugar levels should be lower than 110 mg/dL and lower than 140 mg/dL two hours after eating a meal.



Meridia Aids Weight Loss And Diabetes Control
Posted: Thursday, April 21, 2005
Participants given sibutramine had significantly greater decreases in body weight and waist circumference than those in the placebo group, the team reports in the medical journal Diabetes Care. Fasting blood glucose levels, as well as HbA1c -- a measure of long-term glucose control -- were also significantly decreased with sibutramine treatment.



New US Philosophy -Treat Diabetes Early And Aggressively
Posted: Wednesday, February 09, 2005
At-risk patients, such as the overweight, should start getting screened at 30. If they show poor control of blood sugar, they should go on drugs right away.


First of New Class of Drugs For Diabetes Shown Successful
Posted: Thursday, June 10, 2004
Exenatide, the first of a new class of drugs for type 2 diabetes, was shown to reduce blood glucose (sugar) and body weight, and was associated with improvement in markers of beta cell. "Because exenatide has multiple underlying anti-diabetes actions — as well as the ability to promote weight loss, which is often important for people with type 2 diabetes — it holds the potential to be a pivotally important drug in diabetes care," function,


ACE Inhibitors Cut Risk Of Death In Half For Those With Diabetes
Posted: Thursday, June 03, 2004
People with newly diagnosed type 2 diabetes could improve their odds of living longer and improve their heart health by taking ACE inhibitors -- or angiotensin-converting enzyme inhibitors -- are used to treat high blood pressure. The drugs work by interfering with the formation of a hormone that can narrow blood vessels and increase blood pressure. Some examples of these medications include the drugs such as Accupril, Monopril, Vasotec, and Zestril these drugs, known as ACE inhibitors


Many Patients With Diabetes Skip Their Medicine
Posted: Thursday, April 29, 2004
A sizable share of diabetics who have health insurance used no medicine at all to control their condition, leading to higher costs and more frequent hospitalizations, according to new research paid for by the pharmaceutical industry.

One conclusion of the study commissioned by the Pharmaceutical Research and Manufacturers of America: Prescription drugs should be used more often to treat diabetes and other chronic illnesses.




Antibiotic Can Cause Hypoglycemia
Posted: Monday, April 05, 2004
If you take a sulfonylurea and your doctor wants to prescribe clarithromycin, tell your doctor about these cases. Any time you´re prescribed a new medication, ask your pharmacist whether the drug is known to affect blood glucose levels and how often you should check your glucose levels while on the new medication


Costa Rica Travel Corp. will donate a portion of the proceeds to and is a sponsor of Defeat Diabetes Foundation.
Send your unopened, unexpired test strips to

:


Defeat Diabetes Foundation
150 153rd Ave, Suite 300
Madeira Beach, FL 33708
DDF advertisement
Analyze nutrition content by portion
DDF advertisement