This site complies with the HONcode standard for trustworthy health information:
verify here.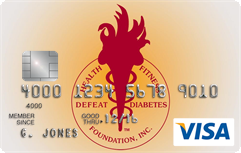 Rewarding for
you and us
Defeat Diabetes Foundation
Defeat Diabetes
Foundation
150 153rd Ave,
Suite 300
Madeira Beach, FL 33708
About Diabetes » Drugs
Search our News Articles Archives for diabetes and health news. Search by word or phrase. The latest article will appear first.
Plavix-Aspirin Combo No Better than Aspirin Alone for CVD Event Reduction
Posted: Friday, March 24, 2006
The CHARISMA trial of aspirin alone vs. aspirin plus Plavix (clopidogrel) showed no benefit over aspirin alone at preventing major cardiovascular events or death.

In addition to finding no significant benefit for the combination in a randomized trial in more than 15,000 patients, Plavix plus aspirin for patients with multiple risk factors was associated with increased risk for moderate and serious bleeding


U.S. Diabetes Population Grows 86 Percent Over Last Decade
Posted: Thursday, March 16, 2006
Research reveals diabetes complications are widespread and growing, and patients desire to gain better control.



Better Glycemic Control Improves Memory in Diabetics
Posted: Friday, February 24, 2006
Reductions in fasting plasma glucose levels in diabetic patients who were in relatively good control," are accompanied by corresponding improvements in cognition


Rise in Aspirin Use Seen Among US Adults
Posted: Thursday, February 09, 2006
Aspirin use among US adults rose about 20% from 1999 to 2003, and the Healthy People 2010 objective of having at least 30% of diabetics use this drug on a regular basis has been met.


GlaxoSmithKline, American Pharmacists Association Foundation To Launch Program To Reduce Employer Costs for Diabetes for Ten Cities
Posted: Friday, November 04, 2005
Under the Ten City Challenge project -- based on an eight-year initiative in Asheville, N.C. -- participating employers must agree to waive workers' copayments on medicines to treat diabetes to encourage the drugs' use.


Drug Reduces Risk of Death, Heart Attack, and Stroke in Patients with Diabetes
Posted: Thursday, October 13, 2005
Study indicates that giving 1,000 patients pioglitazone (Actos) would avoid 21 first heart attacks, strokes or deaths over 3 years.




FDA Approves Pfizer's Lipitor® to Reduce Risk of Strokes and Heart Attacks
Posted: Friday, October 07, 2005
Patients on Lipitor experienced 50% fewer strokes than those on placebo.




Metformin Should be the First Drug of Choice for Type 2 Diabetes
Posted: Friday, October 07, 2005
Using metformin alone can improve control of blood glucose, while also reducing risk factors for heart disease such as excess body weight, cholesterol levels and hypertension


Rimonabant Effective For Prevention of Type 2 Diabetes
Posted: Friday, October 07, 2005
About 50% of those with Pre Diabetes prevented from becoming diabetic. Since two key drivers behind the development of type 2 diabetes are abdominal obesity and insulin resistance, and rimonabant improves both of these, this investigational drug could have an important role in therapy for the prevention of both type 2 diabetes and indeed cardiovascular disease,"


Diabetes Drug Controls Blood Glucose & Cardiac Risk
Posted: Tuesday, August 16, 2005
Metformin not sulfonylurea needs to be the first treatment after diet and physical activity for Type 2 diabetes.




Costa Rica Travel Corp. will donate a portion of the proceeds to and is a sponsor of Defeat Diabetes Foundation.
Send your unopened, unexpired test strips to

:


Defeat Diabetes Foundation
150 153rd Ave, Suite 300
Madeira Beach, FL 33708
DDF advertisement
Analyze nutrition content by portion
DDF advertisement