This site complies with the HONcode standard for trustworthy health information:
verify here.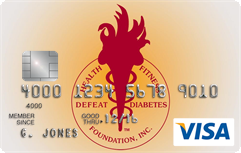 Rewarding for
you and us
Defeat Diabetes Foundation
Defeat Diabetes
Foundation
150 153rd Ave,
Suite 300
Madeira Beach, FL 33708
About Diabetes » Drugs
Search our News Articles Archives for diabetes and health news. Search by word or phrase. The latest article will appear first.
Investigational Januvia (MSD) Put Through Its Paces for Diabetes
Posted: Thursday, June 15, 2006
Researchers reported that, Januvia (sitagliptin), an investigational oral agent for type 2 diabetes, appears to be effective when given as a monotherapy or as an adjunct to Glucophage (metformin) or Actos (pioglitazone). FDA approval expected soon.


New Oral Insulin Shows Safety, Feasibility in Trials
Posted: Thursday, June 15, 2006
In the first human trials of oral insulin, the drug acted within 15 minutes and showed 60%-70% of the biopotency of injected insulin, without causing any adverse effects, researchers reported here at the 66th Scientific Sessions of the American Diabetes Association.




Many Doctors Aren't Treating Diabetes Aggressively Enough
Posted: Thursday, June 15, 2006
FOUR studies find that this is true for patients with high blood pressure, and elevated blood sugar.


Once-Weekly BYETTA (Exenatide) LAR Improves Glucose Control in Patients with Type 2 Diabetes
Posted: Thursday, June 15, 2006
Reduces A1c by 2 points and average weight lose of 8 pounds in 15 weeks.


Ten Thousand Patients Using Levemir Insulin Show Improvements in BG Without Weight Gain
Posted: Thursday, June 15, 2006
Levemir reduced mean A1C levels by 0.54 percent for type 1 and 0.89 percent for type 2 diabetes patients.




A Skin Patch for Insulin Delivery
Posted: Thursday, June 15, 2006
The first results from an investigational transdermal insulin delivery system suggest that it is possible to deliver insulin through the skin.


Increased Statin Dose Benefits Diabetics With Heart Disease
Posted: Friday, June 09, 2006
The data suggest that the use of high-dose statin to achieve an LDL cholesterol level considerably lower than 100 mg/dL may be appropriate for patients with diabetes and coronary heart disease, irrespective of their initial LDL cholesterol level, age, duration of diabetes, or glycemic control.




Mixing Long and Short Acting Insulins in Same Syringe Does Not Compromise Long-Term Glycemic Control
Posted: Friday, June 09, 2006
Mixing Lantus and rapid-acting insulins as Humalog or Novolog does not compromise glycemic control.


Extended-Release Metformin Tablets (Fortamet) Linked to Risk for Lactic Acidosis
Posted: Friday, June 09, 2006
The FDA approved safety labeling revisions for metformin HCl extended-release tablets (Fortamet, made by Andrx Labs, LLC) to warn of the risk for lactic acidosis associated with metformin accumulation during treatment.




Viagra Improves Sex Life of Diabetic Women
Posted: Friday, June 09, 2006
Young women with diabetes with sexual dysfunction may find that Viagra (sildenafil) improves arousal, orgasm and sexual enjoyment and decreases pain during intercourse.




Costa Rica Travel Corp. will donate a portion of the proceeds to and is a sponsor of Defeat Diabetes Foundation.
Send your unopened, unexpired test strips to

:


Defeat Diabetes Foundation
150 153rd Ave, Suite 300
Madeira Beach, FL 33708
DDF advertisement
Analyze nutrition content by portion
DDF advertisement