This site complies with the HONcode standard for trustworthy health information:
verify here.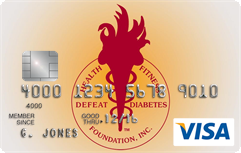 Rewarding for
you and us
Defeat Diabetes Foundation
Defeat Diabetes
Foundation
150 153rd Ave,
Suite 300
Madeira Beach, FL 33708
About Diabetes » Drugs
Search our News Articles Archives for diabetes and health news. Search by word or phrase. The latest article will appear first.
Pres. Bush Veto's Bill To Further Embryonic Stem-Cell Research
Posted: Friday, July 28, 2006
Speaking in Washington, President Bush declared that the proposed law would have supported ' the taking of innocent human life in the hope of finding medical benefits for others and it crosses a real moral boundary that our society needs to respect.'


Once A Day Insulin As Effective as Multiple Injections For Type 2's
Posted: Friday, July 21, 2006
Patients with type 2 diabetes may be able to achieve the same glucose control with fewer injections a day.


Atorvastatin Lowers Cholesterol, But Does Not Prevent Cardiac Events in Diabetic
Posted: Friday, July 21, 2006
Although atorvastatin therapy led to a significant reduction in mean LDL cholesterol level in patients with type 2 diabetes, there was no significant difference from placebo in cardiac events, such as cardiovascular death and myocardial infarction (MI).




Evening and Bedtime Second Dose Equal for Long-Acting Insulin Levemir
Posted: Friday, July 14, 2006
Patients who take Levemir (insulin detemir) twice daily can chose a convenient evening time for their second dose.


Exenatide Reduces Insulin Use in Type 2 Diabetics
Posted: Friday, July 07, 2006
Exenatide therapy results in weight loss and a substantial decrease in insulin doses in some of the most difficult-to-manage patients with type 2 diabetes.


Metformin Induces Long-Term Weight Loss in Teens
Posted: Friday, July 07, 2006
Metformin can induce long-term weight loss in obese, non-diabetic adolescents, and could possibly be useful in a regimen to help achieve weight loss in adolescents, who may have developed type 2 diabetes type due to overweight.


Report: Gardenia Fruit Compound Starting Point For Diabetes Therapy
Posted: Friday, June 30, 2006
A Gardenia fruit extract traditionally used in Chinese medicine to treat the symptoms of type 2 diabetes does indeed contain a chemical that reverses some of the pancreatic dysfunctions that underlie the disease, researchers report in the June 7, 2006, Cell Metabolism. The chemical therefore represents a useful starting point for new diabetes therapies, they said.


New Agent Reduces Risk of Diabetic Retinopathy
Posted: Friday, June 23, 2006
A protein kinase C-beta inhibitor reduced the risk of sustained vision loss and progression of diabetic macular edema in two phase III trials, researchers announced.




New Drug Galvus Lowers A1c 2.8%
Posted: Friday, June 23, 2006
Galvus, a new once-daily oral treatment option for type 2 diabetes, lowers A1c 2.8% and demonstrates impressive efficacy, especially in patients with poor glycemic control, as well as weight loss benefits in obese patients.


Pfizer, Bayer Partner on Fat Modifier Obesity Drugs
Posted: Friday, June 23, 2006
Pfizer is buying exclusive worldwide rights to an experimental class of Bayer obesity drugs.


Costa Rica Travel Corp. will donate a portion of the proceeds to and is a sponsor of Defeat Diabetes Foundation.
Send your unopened, unexpired test strips to

:


Defeat Diabetes Foundation
150 153rd Ave, Suite 300
Madeira Beach, FL 33708
DDF advertisement
Analyze nutrition content by portion
DDF advertisement