This site complies with the HONcode standard for trustworthy health information:
verify here.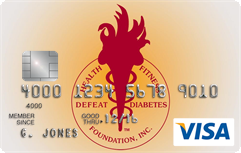 Rewarding for
you and us
Defeat Diabetes Foundation
Defeat Diabetes
Foundation
150 153rd Ave,
Suite 300
Madeira Beach, FL 33708
About Diabetes » Drugs
Search our News Articles Archives for diabetes and health news. Search by word or phrase. The latest article will appear first.
New Drug Might Replace Daily Insulin Injections
Posted: Monday, September 08, 2008
For people with progressed type 2 diabetes that requires daily insulin injections, there might be a partial solution to this constant inconvenience. A new type 2 diabetes treatment has recently been developed that requires only one weekly treatment, and early results seem to indicate it is substantially effective.


Stroke Rate in Diabetes Creeping Downward by Risk Management
Posted: Thursday, August 28, 2008
Aggressive diabetes risk management appears to have lessened the rate of stroke and mortality for the first time for these patients, researchers found.


'Blockbuster' Diabetes Drug Developed
Posted: Thursday, August 28, 2008
Australian researchers said that they had developed a drug which could potentially spell an end to a life-threatening condition caused by diabetes, heart disease and other illnesses.


Popular BP Drugs May Cause Diabetes
Posted: Thursday, August 28, 2008
Medications for blood pressure called beta blockers, like atenolol, propanolol and metaprolol, could be an unacceptable risk for diabetes.


Combo of Diabetes Drugs Increases Mortality
Posted: Thursday, August 21, 2008
Combination treatment for type 2 diabetes using two classes of drugs -- metformin and sulfonylureas -- may increase the risk of hospitalization for cardiovascular disease and mortality, according to a new report.


Diabetics Should Include More Herbs And Spices In Their Foods
Posted: Thursday, August 21, 2008
In test-tube experiments, researchers at the University of Georgia, Athens, found that extracts of various herbs and spices - such as cinnamon, cloves, sage and rosemary -inhibited a damaging process that can result from high blood sugar levels.


New Treatment for Diabetes Growing on Trees
Posted: Thursday, August 21, 2008
A new possible food additive can reduce blood glucose levels by 28% for those with type 2 diabetes. A new study shows that a phytochemical in fruits and vegetables, called Emulin can help to reduce blood sugars in type 2 diabetics. This treatment for diabetes has been growing right in our backyard.


New Drug Combats Elderly Insomnia
Posted: Monday, August 18, 2008
It's estimated that nearly half of people over 55 years of age suffer from some level of insomnia. Researchers at Tel Aviv University have recently developed a drug to specifically combat this common problem in elderly individuals.


New Drug Helps to Reverse Diabetes and Prevent Aging
Posted: Friday, August 15, 2008
A drug that fights aging and halts the onset of diabetes, cancer and heart disease, may hit market shelves in another five years, claim researchers.


Byetta May Extend Lives
Posted: Friday, August 15, 2008
According to the results of a major clinical trial, patients who took Byetta had a much lower chance of dying, about 75 percent lower, than those who took any other drug.


Costa Rica Travel Corp. will donate a portion of the proceeds to and is a sponsor of Defeat Diabetes Foundation.
Send your unopened, unexpired test strips to

:


Defeat Diabetes Foundation
150 153rd Ave, Suite 300
Madeira Beach, FL 33708
DDF advertisement
Analyze nutrition content by portion
DDF advertisement