This site complies with the HONcode standard for trustworthy health information:
verify here.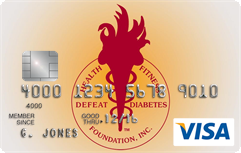 Rewarding for
you and us
Defeat Diabetes Foundation
Defeat Diabetes
Foundation
150 153rd Ave,
Suite 300
Madeira Beach, FL 33708
About Diabetes » Control
Search our News Articles Archives for diabetes and health news. Search by word or phrase. The latest article will appear first.
Golden Rice Potential
Posted: Saturday, May 16, 2009
"Golden rice," a genetically modified grain that incorporates beta-carotene, has recently shown to help "convert vitamin A" in humans. This finding suggests that golden rice could help prevent vision loss and blindness in people suffering from vitamin A deficiency, especially those in poor, heavily rice-consuming countries. Many poor countries also suffer from high cases of diabetes, which can result in vision loss due to retinopathy.


Calls For More International Diabetes Funding
Posted: Friday, May 15, 2009
At a recent international meeting concerning non-communicable diseases, held in Doha, Qatar, professor Martin Slink, the president of the International Diabetes Federation (IDF), stressed the importance of more funding for diabetes, as well as other non-communicable diseases. Professor Slink specifically urged that an international effort to fight these diseases be added to the United Nations millennium development goals (MDGs).


Cost Of Diabetes Non-Adherence $11,000 Yearly Per Patient
Posted: Tuesday, May 12, 2009
Costs of not taking medications as prescribed have an impact on the US economy increasing the costs up to $100 billion per year. In addition, poor adherence to antidiabetic medications might explain why 43% of patients with diabetes mellitus do not reach adequate glycemic control.


Weight Loss Is Not All That Matters after Bariatric Surgery
Posted: Tuesday, May 12, 2009
Roux-en-Y gastric bypass (RYGBP) corrects comorbidities and quality of life similarly in superobese and morbidly obese patients despite higher residual weight in superobese patients, according to the results of a prospective cohort study.


New Electronic Skin Patch for Quick and Painless Glucose Test
Posted: Tuesday, May 12, 2009
A skin patch could one day provide a less-invasive alternative for diabetics who need to take regular samples of their own blood to keep glucose levels in check. When added to an insulin pump, it could become an external artificial pancreas.


Simultaneous Transplant Gives Best Results in Diabetics with Kidney Disease
Posted: Tuesday, May 12, 2009
For patients with Type 1 diabetes who need a kidney transplant, simultaneous pancreas-kidney (SPK) transplantation offers a higher survival rate than other options but with some increased risks, reports a study.


Fifty Percent of African Americans Die from Causes that Can Be Prevented or Treated
Posted: Tuesday, May 12, 2009
Two-thirds of the difference between death rates among African Americans and Caucasians are now due to causes that could be prevented or cured, according to a new study.
"People should not be dying prematurely from stroke, hypertension, diabetes, colon cancer, appendicitis or the flu..."


Type 2 Diabetes Drug Increases Pancreatitis and Pancreatic Cancer Risk
Posted: Wednesday, May 06, 2009
A common drug used to lower blood sugar in type 2 diabetics has been observed to increase risk of pancreatitis, and is believed to also increase long-term pancreatic cancer risk.


Once a Year Byetta in the Diabetes Pipeline
Posted: Wednesday, May 06, 2009
With Lilly/Amylin's submission of their once a week Byetta, another company, Intarcia Therapeutics, Inc., announces completion of enrollment of ITCA 650 phase 1b study for the treatment of Type 2 diabetes with their once a year dosing of Byetta.


Fructose Linked to More Metabolic Problems than Glucose
Posted: Wednesday, May 06, 2009
Fructose appears to pose more problems with insulin resistance, dyslipidemia, and visceral adipose tissue in heavy patients than its companion sugar glucose.


Costa Rica Travel Corp. will donate a portion of the proceeds to and is a sponsor of Defeat Diabetes Foundation.
Send your unopened, unexpired test strips to

:


Defeat Diabetes Foundation
150 153rd Ave, Suite 300
Madeira Beach, FL 33708
DDF advertisement
Analyze nutrition content by portion
DDF advertisement