This site complies with the HONcode standard for trustworthy health information:
verify here.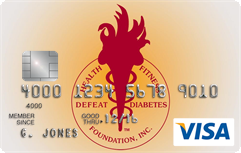 Rewarding for
you and us
Defeat Diabetes Foundation
Defeat Diabetes
Foundation
150 153rd Ave,
Suite 300
Madeira Beach, FL 33708
About Diabetes » Control
Search our News Articles Archives for diabetes and health news. Search by word or phrase. The latest article will appear first.
New First-ever Guidelines for Type 2 Kids
Posted: Monday, February 04, 2013
Step One – Start on insulin, according to the American Academy of Pediatrics which has issued guidelines for the management of type 2 diabetes in children and teenagers aged 10 to 18.


FDA Approves Nesina, Kazano and Oseni Oral Medications to Treat Diabetes
Posted: Monday, February 04, 2013
A new DPP-4 inhibitor is approved along with some combinations.


What Does It Cost for the Care of a Person with Diabetes?
Posted: Tuesday, January 08, 2013
Diabetes care costs increased with poorer control.


New ADA Guidelines for Blood Glucose Self-monitoring
Posted: Monday, January 07, 2013
The new ADA blood glucose self-monitoring recommendations do not prescribe how many tests should be done but rather focus on the individual situations in which testing should occur.


New ADA Guidelines Ease Blood Pressure Target
Posted: Monday, January 07, 2013
New guidelines from ADA include recommendations for a less stringent systolic blood-pressure target and greater individualization with regard to the frequency of blood glucose self-monitoring.


ADA Standards of Medical Care in Diabetes 2013
Posted: Thursday, January 03, 2013
Updated evidence for diabetes care, including guidelines for self-monitoring glucose, new blood pressure targets, and other aspects of care, are presented in a major position statement from the American Diabetes Association.


Diabetes, 24-7
Posted: Wednesday, December 12, 2012
You don't get days off from diabetes. It has to be managed constantly, and not just by monitoring your blood sugar and taking medication appropriately


New Insulin Pump PaQ® Enabling Glycemic Control without Daily Insulin Injections for People with Type 2 Diabetes Approved in Europe
Posted: Monday, December 03, 2012
CeQur SA, a company focused on the development and commercialization of simple insulin delivery devices, announced that the PaQ® Insulin Delivery Device has received CE Mark approval.


New Treatment Reduces Weight 10 Percent and Improves Insulin Sensitivity
Posted: Sunday, December 02, 2012
A new, lab-created antibody that mimics the action of a naturally occurring molecule causes weight loss.


First Possible Non-Invasive Continuous Glucose Monitor Approved in Europe
Posted: Saturday, November 10, 2012
C8 MediSensors, Inc. has received Europe's CE Mark approval for its Optical Non-Invasive CGM System.


Costa Rica Travel Corp. will donate a portion of the proceeds to and is a sponsor of Defeat Diabetes Foundation.
Send your unopened, unexpired test strips to

:


Defeat Diabetes Foundation
150 153rd Ave, Suite 300
Madeira Beach, FL 33708
DDF advertisement
Analyze nutrition content by portion
DDF advertisement