This site complies with the HONcode standard for trustworthy health information:
verify here.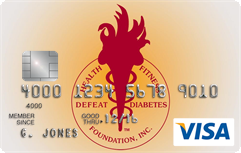 Rewarding for
you and us
Defeat Diabetes Foundation
Defeat Diabetes
Foundation
150 153rd Ave,
Suite 300
Madeira Beach, FL 33708
About Diabetes » Control
Search our News Articles Archives for diabetes and health news. Search by word or phrase. The latest article will appear first.
Report Finds Diabetes Self-Care Improves Slowly
Posted: Tuesday, May 07, 2013
More Americans are meeting diabetes care goals, but nearly half still aren't achieving major targets for controlling blood sugar, blood pressure and cholesterol.


Intermittent Fasting May Improve Diabetes and Reduce Cardiovascular Risk
Posted: Monday, May 06, 2013
Fasting diets may help those with diabetes and cardiovascular disease, alongside established weight loss claims.


Leptin Gene Therapy Possible New Option in Treating Diabetes and Obesity
Posted: Tuesday, April 30, 2013
tin therapy studies are looking very promising for the treatment of diabetes in both type 1 and 2 patients.


Consumption of Green Coffee Reduces Glucose Levels
Posted: Tuesday, April 23, 2013
Significant dose-response effect seen in normoglycemic adults, with no GI side effects.


Antidiabetic Properties of Stevia Detected in Rat Models
Posted: Monday, April 15, 2013
Stevia fed rats demonstrated up to a 64% reduction compared to elevated blood glucose levels.


Marijuana Does Not Have Long-lasting Metabolic Effects
Posted: Tuesday, April 09, 2013
Marijuana used regularly has little impact on the overall metabolism of glucose and lipids.


Small Lifestyle Changes Improve Outcomes for Diabetes Patients
Posted: Monday, March 25, 2013
Small changes have big impacts and knowledge is golden.


A New 3-Day Disposable Insulin Delivery Device for Type 2 Diabetic Patients
Posted: Monday, March 11, 2013
PaQ(TM) can help type 2 diabetic patients increase compliance as well as provide better and safer glycemic management…


Study Explains Weight Gain with Diabetes Therapy
Posted: Tuesday, March 05, 2013
Weight gain from intensive glucose-lowering treatment is more likely in patients….


NIH study shows big improvement in diabetes control over past decades
Posted: Saturday, February 16, 2013
Findings demonstrate need for improved care, especially among youth, some minorities.


Costa Rica Travel Corp. will donate a portion of the proceeds to and is a sponsor of Defeat Diabetes Foundation.
Send your unopened, unexpired test strips to

:


Defeat Diabetes Foundation
150 153rd Ave, Suite 300
Madeira Beach, FL 33708
DDF advertisement
Analyze nutrition content by portion
DDF advertisement