This site complies with the HONcode standard for trustworthy health information:
verify here.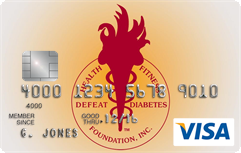 Rewarding for
you and us
Defeat Diabetes Foundation
Defeat Diabetes
Foundation
150 153rd Ave,
Suite 300
Madeira Beach, FL 33708
About Diabetes » Obesity
Search our News Articles Archives for diabetes and health news. Search by word or phrase. The latest article will appear first.
Intermittent Exercise Improves Glucose for People with Diabetes
Posted: Monday, February 13, 2012
New study finds exercise in low oxygen environment may result in improved insulin sensitivity.


New Report Rates 25 Diet Plans
Posted: Sunday, January 08, 2012
Experts examine 25 diet plans and rate them in different ways.


Diabetes Reversed with Investigational Weight Loss Drug
Posted: Wednesday, December 28, 2011
Slightly more than a year of treatment with an investigational obesity drug that the FDA rejected for approval last year reversed type 2 diabetes in 15% of subjects.


Weight Loss Improves Beta Cell Function in Type 2 Diabetes
Posted: Tuesday, December 27, 2011
Beta cell function can improve after just 12 weeks of weight loss in patients with type 2 diabetes.


Low Carbs for Just Two Days a Week Spurs Weight Loss
Posted: Tuesday, December 20, 2011
Adhering to a strict, low-carbohydrate diet two days per week led to greater reductions in weight and insulin levels when compared with standard daily dieting.


Fructose a Negative for Diabetes Patients
Posted: Sunday, December 11, 2011
Although it negates the dumping of glucose directly into the bloodstream, fructose may not be an ideal sweetener for diabetes patients.


NIH Urges You To Make a Plan To Prevent Diabetes, Complications
Posted: Wednesday, November 02, 2011
In observance of National Diabetes Month and World Diabetes Day on Nov. 14, the National Institutes of Health urges people to set goals and make plans to prevent diabetes and diabetes-related complications.


Andrew P. Mandell - MR. DIABETES® Offers Diabetes Prevention Lessons to Kuwait and U.S.
Posted: Tuesday, November 01, 2011
U.S. Department of State Program for Diabetes Awareness in Kuwait Highlights Prevention Opportunities at Home and Abroad.


An "IRA" for Health Dividends
Posted: Monday, October 31, 2011
Losing weight in midlife pays huge dividends later in life.


Aerobic Exercise and Quality of Life for Type 2 Diabetes Patients
Posted: Sunday, October 30, 2011
Eight-week aerobic exercise program had a major impact on fasting blood sugar, HbA1c, high-density lipoprotein, low-density lipoprotein, and quality of life in patients with type 2 diabetes.


Costa Rica Travel Corp. will donate a portion of the proceeds to and is a sponsor of Defeat Diabetes Foundation.
Send your unopened, unexpired test strips to

:


Defeat Diabetes Foundation
150 153rd Ave, Suite 300
Madeira Beach, FL 33708
DDF advertisement
Analyze nutrition content by portion
DDF advertisement