This site complies with the HONcode standard for trustworthy health information:
verify here.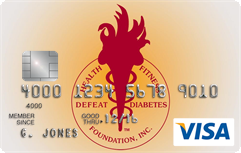 Rewarding for
you and us
Defeat Diabetes Foundation
Defeat Diabetes
Foundation
150 153rd Ave,
Suite 300
Madeira Beach, FL 33708
About Diabetes » Obesity
Search our News Articles Archives for diabetes and health news. Search by word or phrase. The latest article will appear first.
Study Of Obese Diabetics Explains Why Low-carb Diets Produce Fast Results
Posted: Thursday, April 21, 2005
"When carbohydrates were restricted, study subjects spontaneously reduced their caloric intake to a level appropriate for their height, did not compensate by eating more protein or fat, and lost weight. We concluded that excessive overeating had been fueled by carbohydrates."



A Decline In Life Expectancy in the US
Posted: Thursday, March 31, 2005
The prediction, is based on the dramatic rise in obesity, especially among young people and minorities as reported in the NEJM


More Than Half of Adult Diabetics in US Are Obese
Posted: Tuesday, November 30, 2004
The CDC found that between 1999 and 2002, 54.8% of diabetics over the age of 19 were obese. An increasing number of American adults diagnosed with diabetes are obese, making it more likely they will develop cardiovascular disease, retinopathy and other health problems, U.S. officials said.




Extra Pounds In Middle Age Doubles Incidence of Stroke
Posted: Monday, November 08, 2004
Obesity nearly doubles the risk that an otherwise healthy middle-aged man will eventually have a stroke, a long-running Swedish study finds. Insulin resistance the culprit.



FDA Approves Labeling That Xenical (Orlistat) Resulted in 42% Reduction in Risk of Developing Type 2 Diabetes
Posted: Monday, November 08, 2004
The first weight loss medication to show a reduction in the risk of developing type 2 diabetes.The label change is based on results from the XENDOS (Xenical in the Prevention of Diabetes in Obese Subjects) study, the largest and longest study to date of a weight loss medication


Obesity and Diabetes Independently Increase Cesarean Delivery Risk
Posted: Monday, November 08, 2004
The prevalence of maternal obesity is rising, the authors explain, and pregestational obesity is a recognized risk factor for diabetes, preeclampsia and hypertension, macrosomia, and cesarean delivery.

Important implications for preconceptional counseling of overweight and obese women.



How Do High Carb Diets Lead To Obesity And Diabetes?
Posted: Sunday, November 07, 2004
Dr. Kosaku Uyeda, professor of biochemistry, has shown that a single protein called carbohydrate response element binding protein (ChREBP), discovered by his research group, activates several genes that cause cells in the liver to turn sugar into fat.



For Optimal Health, Cut Even More Body Fat
Posted: Thursday, October 21, 2004
Men with BMIs between 22.0 and 24.4 were significantly more likely to develop at least one of the weight-related illnesses than their leaner peers with BMIs between 18.5 and 21.9. Although BMIs below 25 are healthy, BMIs below 22 are healthier


Conjugated Linoleic Acid (CLA) Supplementation Worsens Insulin Sensitivity And Fibrinogen Concentrations
Posted: Wednesday, October 06, 2004
There is quite a bit of publicity on the use of CLA for weight loss. This is of interest to overweight or obese type 2 patients. Some animal studies have suggested that (CLA) supplementation may have therapeutic potential with respect to insulin sensitivity and lipid metabolism


Data for Atkins & South Beach Dieters on Insulin Resistance, Obesity and the Fiber Connection
Posted: Wednesday, September 22, 2004
Insulin sensitivity may be more directly related to loss of intramyocellular or omental fat rather than loss of total body weight.



Costa Rica Travel Corp. will donate a portion of the proceeds to and is a sponsor of Defeat Diabetes Foundation.
Send your unopened, unexpired test strips to

:


Defeat Diabetes Foundation
150 153rd Ave, Suite 300
Madeira Beach, FL 33708
DDF advertisement
Analyze nutrition content by portion
DDF advertisement