This site complies with the HONcode standard for trustworthy health information:
verify here.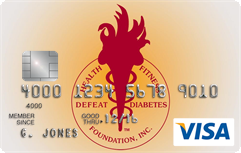 Rewarding for
you and us
Defeat Diabetes Foundation
Defeat Diabetes
Foundation
150 153rd Ave,
Suite 300
Madeira Beach, FL 33708
About Diabetes » Statistics
Search our News Articles Archives for diabetes and health news. Search by word or phrase. The latest article will appear first.
A Mid-Summer's Night DREAM: Diabetes Prevention (Part 2- Ramipril Arm)
Posted: Thursday, September 21, 2006
The Dream Study also found that the ACE-inhibitor Altace (ramipril) does not prevent type 2 diabetes in patients with impaired glucose metabolism.


New Hypertension Pills Cut Diabetes Risk by A Third
Posted: Thursday, September 21, 2006
Researchers have reported that patients given a specific combination of new blood pressure drugs are one-third less likely to develop diabetes than those on older pills.


Weight Loss Should be the Primary Intervention for Risk of Diabetes
Posted: Thursday, August 31, 2006
In a randomized trial with 1079 participants, for over 3 years it was found that for every 2 pounds of weight loss there was a 16% reduction in risk.


Gestational Diabetes Increases the Risk of Cardiovascular Disease
Posted: Thursday, August 31, 2006
Among women with a family history of type 2 diabetes, those with prior GDM were more likely to have CVD risk factors.


Blacks Have Poorer Control of Diabetes Than Whites
Posted: Thursday, August 31, 2006
A new review of the data from 56,000 patients shows that blacks with diabetes tend to have worse control of the disease than whites.


Just Moderate Adiposity at Age 18 Is Associated with Twice the Risk of Premature Death
Posted: Wednesday, August 23, 2006
During 12 years of follow-up, the risk ratio was 1.66 for a BMI of 25.0 to 29.9.


New Study Shows A Low-carb Diet Helps Control Diabetes
Posted: Wednesday, August 23, 2006
Researchers in Sweden say a follow-up study of patients on a low-carbohydrate diet showed stable improvement and reduced need for medication.


Blacks, Latinos, and Asians With Diabetes Face Higher Hospitalization Rates Than Whites
Posted: Thursday, August 17, 2006
Hospitalizations for potentially preventable diabetes-related complications and other conditions are more likely among blacks and Latinos than among non-Latino whites and Asians.


More Then One-Third of Medicaid Patients Don't Take Their Type 2 Drugs Properly
Posted: Thursday, August 17, 2006
Patients on metformin, regardless of race, were 62 percent less likely to adhere to their regimen.


`Mr. Diabetes®' Talks the Talk and Walks the Walk
Posted: Wednesday, August 09, 2006
Walking down Commonwealth Avenue, on approximately the 7,500th mile of his perimeter walk around the United States, Andy ``Mr. Diabetes®" Mandell spotted his latest target.

``Hi, may I talk to you for a minute?" Mandell asked the young man walking toward him. ``Do you know anyone with diabetes?"


Costa Rica Travel Corp. will donate a portion of the proceeds to and is a sponsor of Defeat Diabetes Foundation.
Send your unopened, unexpired test strips to

:


Defeat Diabetes Foundation
150 153rd Ave, Suite 300
Madeira Beach, FL 33708
DDF advertisement
Analyze nutrition content by portion
DDF advertisement