This site complies with the HONcode standard for trustworthy health information:
verify here.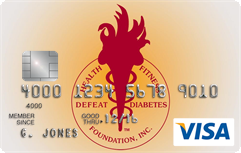 Rewarding for
you and us
Defeat Diabetes Foundation
Defeat Diabetes
Foundation
150 153rd Ave,
Suite 300
Madeira Beach, FL 33708
About Diabetes » Elderly
Search our News Articles Archives for diabetes and health news. Search by word or phrase. The latest article will appear first.
Diabetic Women at Higher Risk For Hip Fracture Need Prevention Strategy
Posted: Friday, July 21, 2006
Having type 2 diabetes for 12 or more years was associated with a three-times higher risk of hip fracture.




Increased Physical Activity Spurs Prolonged Life by 69%
Posted: Friday, July 21, 2006
Expending energy by walking, climbing stairs, doing household chores, or even washing windows enhances survival in older adults.


Diabetes Has Protective Effect on Bone Density
Posted: Friday, July 21, 2006
Type 2 diabetes mellitus is associated with significantly lower bone turnover and higher results on bone ultrasound measurements, even in a largely vitamin-D-deficient, elderly, female nursing home population.


High Postmenopausal Sex Hormones Signal Type 2 Diabetes Risk
Posted: Thursday, June 15, 2006
Postmenopausal women with high levels of estradiol and testosterone are at a greatly increased risk of developing type 2 diabetes, according to data on nearly 28,000 women.


Americans Need More Help Managing Diabetes
Posted: Friday, June 09, 2006
U.S. patients and doctors alike show a surprising level of ignorance about diabetes and are not doing nearly enough to manage the condition, diabetes experts said.


Death Risks High in Younger People With Diabetes
Posted: Wednesday, May 24, 2006
People with Type 2 diabetes aged between 35 and 54 are over three times more likely to die than those without the condition. For people aged from 85 to 89, the increased risk of death for those with diabetes is over 50 per cent.




Depression Not Tied to Diabetes Control in Elderly
Posted: Thursday, April 27, 2006
There is no strong relationship between depression in elderly patients with diabetes and the degree to which they control their blood sugar levels, researchers report.



Depression Therapy Beneficial in Elderly Diabetics
Posted: Friday, February 24, 2006
Treating depression in elderly individuals with diabetes is cost-effective, showing a savings of 1100 dollars a patient.




Vibrating Insoles Improve Balance in Patients With Stroke and Neuropathy
Posted: Thursday, February 16, 2006
For the elderly, falling is the leading cause of death due to injury. Now, a biomedical engineer is studying how vibrations can help seniors keep their balance


Statins of Little Benefit In Those With High HDL
Posted: Monday, November 21, 2005
According to the study, statin therapy is probably indicated if the HDL level falls below 45 mg/dL or if the ratio between "bad" (LDL) cholesterol and HDL is greater than 3.3.




Costa Rica Travel Corp. will donate a portion of the proceeds to and is a sponsor of Defeat Diabetes Foundation.
Send your unopened, unexpired test strips to

:


Defeat Diabetes Foundation
150 153rd Ave, Suite 300
Madeira Beach, FL 33708
DDF advertisement
Analyze nutrition content by portion
DDF advertisement