This site complies with the HONcode standard for trustworthy health information:
verify here.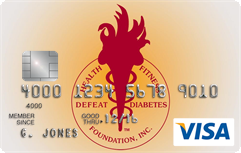 Rewarding for
you and us
Defeat Diabetes Foundation
Defeat Diabetes
Foundation
150 153rd Ave,
Suite 300
Madeira Beach, FL 33708
About Diabetes » Elderly
Search our News Articles Archives for diabetes and health news. Search by word or phrase. The latest article will appear first.
Predictors of Stroke in Type 2 Diabetics Identified
Posted: Friday, April 20, 2007
Researchers have identified several risk factors for stroke in type 2 diabetic patients, with the two strongest being older age and a prior stroke.


Americans Fear Being Diagnosed with Diabetes
Posted: Saturday, April 07, 2007
More than half of Americans fear developing diabetes, but many continue the unhealthy behaviors that boost their odds of getting the blood sugar disease, a new survey shows.


Heart Bypass Surgery Vs. Angioplasty Depends on Age, Diabetes
Posted: Saturday, April 07, 2007
What type of life-saving heart operation you should undergo — bypass surgery or angioplasty — largely depends on your age and whether you have diabetes, according to the largest-ever assessment of the two rival procedures. Stanford University researchers found significantly lower death rates among patients….


65-Year-Old Couple Retiring in 2007 Needs $215,000 for Future Health Care Costs
Posted: Thursday, April 05, 2007
You can add probably 20% - 30% more if one of them has diabetes.


Diabetes Not Linked to Alzheimer's in Seniors
Posted: Thursday, December 28, 2006
For older people with diabetes, the condition does not increase the likelihood that they'll develop Alzheimer's disease, according to a report in the medical journal Neurology.


Deadly Connection Between Diabetes and Alzheimer's and Dementia
Posted: Thursday, December 21, 2006
AGEs form in the brains of Alzheimer's sufferers early in the disease process and elevated blood sugars in those with diabetes increase the formation of AGEs.


Height Loss in Older Men with Diabetes Associated with Greater Risk of Heart Disease and Death
Posted: Thursday, December 21, 2006
Men who lose 3 centimeters or more of height as they age have an increased risk of death and of coronary heart diseases events, according to a new report.




Risk of Poor Outcomes From Bariatric Surgery Greater in Elderly
Posted: Thursday, December 07, 2006
For patients aged 65 years and older, adverse event rates exceeded 20%, and in-house mortality was 3.2%.


Anemia Often Develops in Type 2 Diabetics: Study
Posted: Thursday, November 30, 2006
In patients with type 2 diabetes, a decrease in hemoglobin (Hb) is insidious and occurs predominantly in older people with chronic kidney disease and damaged large blood vessels, research suggests.


TZD's Can Increase Bone Loss in Type 2 Women
Posted: Thursday, November 09, 2006
Elderly nursing home patients with type 2 diabetes mellitus have higher bone mass and lower bone turnover than those without diabetes.


Costa Rica Travel Corp. will donate a portion of the proceeds to and is a sponsor of Defeat Diabetes Foundation.
Send your unopened, unexpired test strips to

:


Defeat Diabetes Foundation
150 153rd Ave, Suite 300
Madeira Beach, FL 33708
DDF advertisement
Analyze nutrition content by portion
DDF advertisement