This site complies with the HONcode standard for trustworthy health information:
verify here.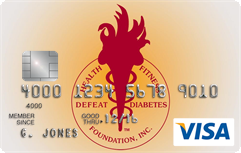 Rewarding for
you and us
Defeat Diabetes Foundation
Defeat Diabetes
Foundation
150 153rd Ave,
Suite 300
Madeira Beach, FL 33708
About Diabetes » Women
Search our News Articles Archives for diabetes and health news. Search by word or phrase. The latest article will appear first.
Western' Diet Linked to Type 2 Diabetes in Women
Posted: Tuesday, November 30, 2004
The "Western" diet--one especially high in red and processed meats and refined grain--linked to an increased risk of type 2 diabetes, stroke, colon cancer, and heart disease in women.



Glycemic Control Fosters Delivery of Normal Weight Infants
Posted: Monday, November 15, 2004
Women with diabetes who maintain strict glycemic control during pregnancy are able to deliver infants that do not differ in weight or body composition from those of nondiabetic women


Diabetes Triples Risk of Heart Failure for Women
Posted: Tuesday, September 21, 2004
"Many of the risk factors we uncovered are, of course, the same ones seen in men," "But what was particularly striking was the risk seen with diabetes. In our analysis, it was a stronger risk factor than having multiple heart attacks" -- probably the strongest predictor in men. Many of the identified risks are modifiable.



Red Meat Increases Diabetes Risk
Posted: Tuesday, September 21, 2004
Middle age and elderly women whose diets include a lot of red meat appear to have an increased risk of developing diabetes. Women who at the highest amounts of red meat were 28 percent more likely to develop diabetes than their peers who ate the lowest amounts. In terms of specific meats linked to diabetes, bacon and hot dogs were identified as two of the worst offenders.


Low HDL-C Ups Risk of Breast Cancer in Older Overweight Women
Posted: Tuesday, August 17, 2004
Women with type 2 diabetes usually have low HDL-C, increasing risk for breast cancer.
Low-levels of high-density lipoprotein cholesterol (HDL-C), as a component of the metabolic syndrome, may serve as a marker of breast cancer risk in postmenopausal women, research suggests


Fosamax Boosts Bone in Older Women with Diabetes
Posted: Monday, July 19, 2004
Older women with diabetes have an increased risk for fractures, so "preservation of bone mineral density is particularly important." Diabetic women treated with alendronate had increases in bone mineral density of the spine and hip and at all sites.



Western Diet Raises Stroke Risk
Posted: Wednesday, July 14, 2004
Western" diets consisting of red and processed meats, refined grains, sweets and desserts may be associated with a greater risk of stroke. The women who ate the "worst" Western diet had a 58 percent higher risk of stroke than women who ate the healthiest diets.




HRT Speeds Progression of Heart Disease in Diabetics
Posted: Wednesday, July 07, 2004
Hormone therapy can contribute to the development of cardiovascular disease in postmenopausal women with diabetes or pre-diabetes.
Using hormones to ease menopausal symptoms -- such as hot flashes or vaginal dryness -- in women with diabetes or prediabetes should be an individualized decision made in close consultation with a woman's physician, the study authors stressed


Women Not Using Heart-Protecting Aspirin As Men Are
Posted: Wednesday, June 30, 2004
An aspirin a day may help keep a heart attack away, but many women at risk for heart disease still don't take one, a new study finds. Men, by comparison, are more likely to pop aspirin regularly — but less likely than women to remember or follow advice about diet and exercise habits that can help their hearts


New Link Between Cardiovascular Disease and Diabetes
Posted: Thursday, April 22, 2004
The implications of this new information is far reaching for millions, particularly women since, according to the study, young women (under age 45) with type 1 diabetes are highly susceptible to fatal heart disease, despite this focus group's normal ability to fend off cardiovascular problems. Furthermore, in the study's 20-39 age group, the risk of cardiovascular death for type 1 diabetics was proved to be more than seven times higher for women and five times higher for men.


Costa Rica Travel Corp. will donate a portion of the proceeds to and is a sponsor of Defeat Diabetes Foundation.
Send your unopened, unexpired test strips to

:


Defeat Diabetes Foundation
150 153rd Ave, Suite 300
Madeira Beach, FL 33708
DDF advertisement
Analyze nutrition content by portion
DDF advertisement