This site complies with the HONcode standard for trustworthy health information:
verify here.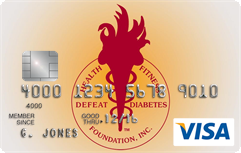 Rewarding for
you and us
Defeat Diabetes Foundation
Defeat Diabetes
Foundation
150 153rd Ave,
Suite 300
Madeira Beach, FL 33708
About Diabetes » Women
Search our News Articles Archives for diabetes and health news. Search by word or phrase. The latest article will appear first.
Pre-Natal Nutrition Essential to Preventing Future Disease in Offspring
Posted: Monday, April 13, 2009
Women consuming unhealthy diets during pregnancy put their child at risk for numerous future health problems, suggests a recent study. Diabetes, cardiovascular disease (CVD), obesity, and stunted growth, were seen to be the most prevalent complications developed in animal models, where the mother's had poor nutrition.


Power to Prevent: Helping African Americans Prevent Type 2 Diabetes
Posted: Tuesday, March 17, 2009
"Power to Prevent: A Family Lifestyle Approach to Diabetes" helps African Americans learn how to prevent or delay Type 2 diabetes through physical activity and making healthy food choices.


Stress Raises Diabetes Risk for Obese Black Women
Posted: Tuesday, March 17, 2009
Surge in anxiety-linked hormone worsens blood sugar level, researchers suggest and stress may play a key role in the development of Type 2 diabetes in obese black women, U.S. researchers say.


Obesity and Diabetes Triples Stroke Risk
Posted: Wednesday, March 11, 2009
The record number of midlife strokes among women in the United States is a reflection of the epidemic of obesity and insulin-resistant diabetes, which also bring an increase in cardiac-disease risk, according to a new study.


Cancer More Deadly For People With Diabetes
Posted: Wednesday, March 11, 2009
Cancer, the world's No. 2 killer, is even more lethal for people with diabetes, U.S. researchers said last week. People with diabetes who get cancer are about 40 percent more likely to die in the years following the diagnosis than cancer patients who are not diabetics.


Link Between Insulin and Cancer
Posted: Wednesday, March 11, 2009
Researchers have found evidence that insulin, taken by millions of diabetics to regulate blood sugar levels could increase the risk for cancer by 46%. Increased levels of insulin has been shown to stimulate the growth of breast cells.


Diabetes Linked to Pregnancy-Related Depression in Low-Income Women
Posted: Wednesday, March 11, 2009
Among low-income pregnant women, those with diabetes have almost twice the odds of having perinatal depression and are also more likely to have postpartum depression, researchers report.


Depressed Wives at Higher Risk for Metabolic Syndrome
Posted: Sunday, March 08, 2009
Besides being more likely to suffer from depression, women in "strained" marriages are at higher risk for metabolic syndrome as well. This in turn makes these women more at risk for future incidence of cardiovascular disease and diabetes.


Pregnancy Increases The Risk of Depression For Those With Diabetes
Posted: Wednesday, March 04, 2009
Low-income pregnant women and new mothers with diabetes have nearly twice the risk of experiencing depression during and after pregnancy than women without diabetes, according to a new study.


Drinking Two-Plus Cans of Pop Daily Doubles The Risk for Early Kidney Disease by 50%
Posted: Tuesday, February 24, 2009
Women and not men, who drink two or more cans of regular, not diet soda pop per day are nearly twice as likely to show early signs of kidney disease, a recent study has found.


Costa Rica Travel Corp. will donate a portion of the proceeds to and is a sponsor of Defeat Diabetes Foundation.
Send your unopened, unexpired test strips to

:


Defeat Diabetes Foundation
150 153rd Ave, Suite 300
Madeira Beach, FL 33708
DDF advertisement
Analyze nutrition content by portion
DDF advertisement