This site complies with the HONcode standard for trustworthy health information:
verify here.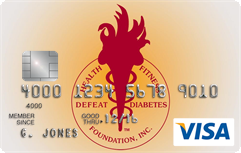 Rewarding for
you and us
Defeat Diabetes Foundation
Defeat Diabetes
Foundation
150 153rd Ave,
Suite 300
Madeira Beach, FL 33708
About Diabetes » Research
Search our News Articles Archives for diabetes and health news. Search by word or phrase. The latest article will appear first.
Diabetes Treatment Benefits Dementia
Posted: Friday, July 28, 2006
Diabetes and pre-diabetic conditions appear to increase the risk of Alzheimer's disease, but drugs that help regulate blood sugar may help patients with dementia as well, researchers report.


New Drug Slows Diabetic Nerve Damage
Posted: Friday, July 28, 2006
The drug, epalrestat, delays the progression of diabetic peripheral neuropathy, as the condition is called, and ameliorates its symptoms.


Diabetes Increasingly Prevalent in Heart Failure
Posted: Friday, July 28, 2006
The prevalence of diabetes mellitus is increasing among older persons with heart failure, and diabetes is a significant independent risk factor for death in these patients.


Diabetes Increases Risk of Infection in Renal Transplant Recipients
Posted: Friday, July 28, 2006
Renal transplant graft recipients with diabetes, whether long-standing or newly diagnosed, are at heightened risk of developing infections requiring hospitalization in the posttransplant period.


Gene Variant "Powerful Predictor" of Type 2 Diabetes
Posted: Friday, July 28, 2006
But lifestyle changes, such as exercise, counteract effects of this gene, study suggests.


Gastric Bypass Superior to Banding for Super Obese
Posted: Friday, July 28, 2006
For super morbidly obese patients, Roux-en-Y gastric bypass surgery is a better approach than gastric banding, according to researchers.


Pres. Bush Veto's Bill To Further Embryonic Stem-Cell Research
Posted: Friday, July 28, 2006
Speaking in Washington, President Bush declared that the proposed law would have supported ' the taking of innocent human life in the hope of finding medical benefits for others and it crosses a real moral boundary that our society needs to respect.'


Exercise In Itself Improves Blood Glucose Control in Type 2 Diabetes
Posted: Friday, July 28, 2006
Now, a new systematic review shows that exercise helps regulate blood glucose (sugar) levels, increases the body's sensitivity to insulin and decreases blood lipids (fats) while also helping to burn body fat.


Sweet News for Consumers of Sugar Substitutes
Posted: Friday, July 28, 2006
Sugar substitutes receive a strong endorsement this month from the U.S. Food and Drug Administration.


Diabetic Women at Higher Risk For Hip Fracture Need Prevention Strategy
Posted: Friday, July 21, 2006
Having type 2 diabetes for 12 or more years was associated with a three-times higher risk of hip fracture.




Costa Rica Travel Corp. will donate a portion of the proceeds to and is a sponsor of Defeat Diabetes Foundation.
Send your unopened, unexpired test strips to

:


Defeat Diabetes Foundation
150 153rd Ave, Suite 300
Madeira Beach, FL 33708
DDF advertisement
Analyze nutrition content by portion
DDF advertisement