This site complies with the HONcode standard for trustworthy health information:
verify here.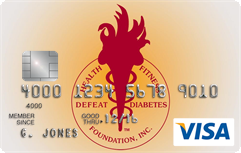 Rewarding for
you and us
Defeat Diabetes Foundation
Defeat Diabetes
Foundation
150 153rd Ave,
Suite 300
Madeira Beach, FL 33708
About Diabetes » Prevention
Search our News Articles Archives for diabetes and health news. Search by word or phrase. The latest article will appear first.
Healthy Breakfast May Protect Against Heart Disease
Posted: Tuesday, April 29, 2008
Breakfast is more than just an eye-opener that helps you transition from sleep to the day ahead. Eating breakfast, especially one that includes whole grains, reduces your risk for heart attack, stroke, type 2 diabetes, and heart failure.


Soy Protein Beneficial In Type 2's
Posted: Tuesday, April 29, 2008
A new report in Diabetes Care shows that a diet rich in soy protein appears to have a lasting beneficial effect on the heart, blood vessels and kidneys of people with type 2 diabetes and kidney disease.


Aspirin Increases Production of Insulin?
Posted: Tuesday, April 29, 2008
Obesity is strongly connected to insulin resistance and the eventual development of type 2 diabetes, but taking aspirin might help limit this progression. A new study has found that for "healthy" obese people, "aspirin-like compounds" can increase the production of insulin, reducing the risk of developing insulin resistance.


Immune Cell Produces Glucose Controlling Proteins
Posted: Sunday, April 27, 2008
A characteristic of type 2 diabetes is decreased production of proteins that are connected to glucose levels. A specific type of immune system cell that produces these proteins has recently been found to "suppress glucose production in the liver - without targeting insulin," a result that could have major implications on alternative diabetic treatments, in addition to immune system understandings.


Life Expectancies Declining for Poor, Rising for Rich
Posted: Thursday, April 24, 2008
Between 1961 and 1999 life expectancies in the United States increased by between six and seven years for both men and women. A recent Harvard Medical study has found that these are unfortunately just general trends, and in certain parts of the country, most notably poorer areas, life expectancies actually declined or remained constant in these "counties".


How and Where Fat Is Stored Predicts Disease Risk Better than Weight
Posted: Wednesday, April 23, 2008
A new study indicates that overeating, rather than the obesity it causes, is the trigger for developing metabolic syndrome, a collection of heath risk factors that increases an individual's chances of developing insulin resistance, fatty liver, heart disease and type 2 diabetes. The study is among the first to suggest that weight gain is an early symptom of pre-metabolic syndrome, rather than a direct cause.


Tart Cherries May Reduce Heart/Diabetes Risk Factors
Posted: Friday, April 18, 2008
Less weight gain, reduction of inflammation, lower cholesterol and triglycerides and lower blood sugars, all from tart cherries.


An Apple A Day Lowers Risk for Metabolic Syndrome 21%
Posted: Friday, April 18, 2008
Apple product consumers likely to have lower blood pressure, trimmer waistlines, and more nutrient dense diets according to the results of a new study.


Child Screen Time Associated With Obesity
Posted: Wednesday, April 16, 2008
Obesity is a growing problem in America, especially among its youth. Lack of exercise in children, often supplanted by time in front of television and computer screens, greatly increases the chance of a child being obese, a new study shows. The American Academy of Pediatrics (AAP) had previously made a list of suggestions to pediatricians, parents, and children alike, in order to best manage their physical activity and "screen time." The study aimed to test these suggestions.


Signaling Pathway Lowers Blood Sugar Levels
Posted: Thursday, April 10, 2008
A signaling pathway between the gut, brain and liver, appears to have the effect of lowering blood sugar levels when activated, new research has shown. Armed with this knowledge, diabetes medications and treatment methods could be developed which aim to activate this pathway.


Costa Rica Travel Corp. will donate a portion of the proceeds to and is a sponsor of Defeat Diabetes Foundation.
Send your unopened, unexpired test strips to

:


Defeat Diabetes Foundation
150 153rd Ave, Suite 300
Madeira Beach, FL 33708
DDF advertisement
Analyze nutrition content by portion
DDF advertisement