This site complies with the HONcode standard for trustworthy health information:
verify here.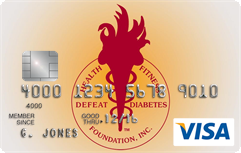 Rewarding for
you and us
Defeat Diabetes Foundation
Defeat Diabetes
Foundation
150 153rd Ave,
Suite 300
Madeira Beach, FL 33708
About Diabetes » Prevention
Search our News Articles Archives for diabetes and health news. Search by word or phrase. The latest article will appear first.
Obesity Strongly Linked to Insulin Processing
Posted: Tuesday, April 14, 2009
Obesity, itself thought to be a major cause of insulin resistance, in fact appears to result from distinct insulin processing as well. A recent study has concluded that differences in insulin processing within cells are responsible for variations in how fat is stored within these cells, potentially leading to obesity.


Pre-Natal Nutrition Essential to Preventing Future Disease in Offspring
Posted: Monday, April 13, 2009
Women consuming unhealthy diets during pregnancy put their child at risk for numerous future health problems, suggests a recent study. Diabetes, cardiovascular disease (CVD), obesity, and stunted growth, were seen to be the most prevalent complications developed in animal models, where the mother's had poor nutrition.


New Link Between Obesity and Insulin Resistance Uncovered
Posted: Saturday, April 11, 2009
The high BCAA protein levels found in obese individuals, combined with high fat diets, could significantly increase the incidence of pre-diabetic insulin resistance. Because obesity and diabetes are so closely linked, this finding could go a long way in explaining the cause and effect of the obesity-diabetes connection, as well as lay the foundations for future preventative treatments for diabetes in obese individuals.


Brown Fat Could Help Treat Obesity and Diabetes
Posted: Friday, April 10, 2009
Brown fat, which helps use energy and burn calories, and was previously believed to only to exist in babies, has recently been shown to occur in adults as well. The discovery of the presence of this "good fat" in adults lays foundations for potential obesity and diabetes treatments that stimulate brown fat growth.


Sugar-Sweetened Beverages Responsible for Obesity Epidemic?
Posted: Thursday, April 02, 2009
While diets often focus of solid caloric intake, a recent study has shown that decreasing intake of liquid calories may in fact be more effective in creating weight loss. Specifically, a reduction in sugar-sweetened beverage consumption could help prevent obesity and associated conditions, such as type 2 diabetes.


African-Americans Less Prone to Fatty Liver Disease
Posted: Saturday, March 28, 2009
Despite being at higher risk for obesity, diabetes and heart disease, African-Americans are in fact at lower risk for fatty liver disease. In a recent study, which compared Hispanics (whom are also at higher risk for obesity, diabetes and heart disease) and African-Americans, it was observed that due to differing locations of fat storage in the body, African-Americans have a significantly lower incidence of fatty liver disease.


Diabetes Cost Calculator Tool Calculates Savings to Employers for Better Diabetes Management
Posted: Thursday, March 26, 2009
AHRQ has a new tool that is designed to help employers better estimate how to save money while still paying health care costs for employees who have diabetes.


South Asians More at Risk for Diabetic Retinopathy
Posted: Tuesday, March 24, 2009
A recent study out of England has concluded that South Asians are significantly more likely to suffer from diabetic retinopathy than Caucasian Europeans. This is troubling news, especially for the densely populated, and highly diabetic, country of India.


New Study Shows that a Virus can Trigger Type 1 Diabetes
Posted: Tuesday, March 17, 2009
A virus with symptoms like those of the common cold may be a trigger for diabetes, especially in children, according to two UK studies that suggest doctors may one day be able to vaccinate against the disease.


Psoriasis Patients at Increased Diabetes, Heart Disease Risk
Posted: Tuesday, March 17, 2009
People with severe psoriasis are at an increased risk of developing serious medical conditions, including cardiovascular disease and diabetes, says a dermatologist from the University of Pennsylvania.


Costa Rica Travel Corp. will donate a portion of the proceeds to and is a sponsor of Defeat Diabetes Foundation.
Send your unopened, unexpired test strips to

:


Defeat Diabetes Foundation
150 153rd Ave, Suite 300
Madeira Beach, FL 33708
DDF advertisement
Analyze nutrition content by portion
DDF advertisement