This site complies with the HONcode standard for trustworthy health information:
verify here.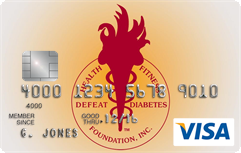 Rewarding for
you and us
Defeat Diabetes Foundation
Defeat Diabetes
Foundation
150 153rd Ave,
Suite 300
Madeira Beach, FL 33708
About Diabetes » Awareness
Search our News Articles Archives for diabetes and health news. Search by word or phrase. The latest article will appear first.
Little Known Warning Signs Could Signal Diabetes and Prediabetes
Posted: Thursday, March 18, 2004
While many people assume they'll know if they develop diabetes, experts caution that the list of warning signs is long and not all the symptoms are well-known. Among other things, the disease can cause changes in vision -- for better or for worse -- and contribute to everything from gum disease to weight loss to darkening of the skin around the eyes.


Diabetes Patients Not Reducing Risk Factors for Vascular Disease
Posted: Friday, February 27, 2004
Only 7.3% of those at risk for vascular disease are reducing their risk by controlling blood sugar, blood pressure and cholesterol. The American Association of Clinical Endocrinologists (AACE) calls for greater awareness of healthy target standards


Pedometers: Number of Studies Show They Can Make A Difference
Posted: Friday, February 13, 2004
The advantage of a pedometer is that it can catch small increases in activity, like walking up stairs instead of taking elevators. Many people who increase activity while wearing pedometers seem to do so through these small bits of walking that would probably escape anyone's attention. But a pedometer records them.


Using A Tape Measure to Track Diabetes
Posted: Saturday, December 27, 2003
Identifying who is at risk of diabetes and a number of other health concerns may be as simple as measuring waist size. If a person's waist is relativelyl arge, you can order an inexpensive blood test tomeasure the amount of fat circulating in the blood. Thethreshold value for waist size was about 38 inches ( 95 centimeters) in men and about 35 inches (88 centimeters) in women.


Prediabetes Diagnosis Guidelines Changed from 110 to 100mg/dL
Posted: Monday, November 17, 2003
A blood glucose reading of 100mg/dL is Prediabetes. The newer threshold or cut-off point for fasting plasma glucose will increase those with Prediabetes to 5 million more with Prediabetes.


Costa Rica Travel Corp. will donate a portion of the proceeds to and is a sponsor of Defeat Diabetes Foundation.
Send your unopened, unexpired test strips to

:


Defeat Diabetes Foundation
150 153rd Ave, Suite 300
Madeira Beach, FL 33708
DDF advertisement
Analyze nutrition content by portion
DDF advertisement