This site complies with the HONcode standard for trustworthy health information:
verify here.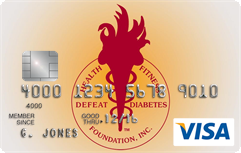 Rewarding for
you and us
Defeat Diabetes Foundation
Defeat Diabetes
Foundation
150 153rd Ave,
Suite 300
Madeira Beach, FL 33708
About Diabetes » Awareness
Search our News Articles Archives for diabetes and health news. Search by word or phrase. The latest article will appear first.
One in Five Americans Are At Serious Risk for Diabetes
Posted: Friday, December 02, 2005
Key health organizations are warning that at least one in five Americans has or is at serious risk for developing diabetes, meaning millions are at an increased risk for cardiovascular disease. It's back to the ABC's of diabetes


Diabetes in 2025 Report – Diabetes will Triple
Posted: Monday, November 21, 2005
Diabetes is one of only two major causes of death in the U.S. that continues to increase while other major causes of death are declining.Those With Diabetes Will Triple and Will Claim 622,000 Lives Annually by 2025


21 Million Americans (7%) Have Diabetes, CDC Finds
Posted: Friday, November 04, 2005
Nearly 21 million Americans have diabetes, most of them the type-2 variety associated with being overweight, too little exercise and poor diet, reported the Centers for Disease Control and Prevention


Getting Mileage Out Of Diabetes Walk
Posted: Friday, August 26, 2005
Getting Mileage Out Of Diabetes Walk
Posted: Friday, August 26, 2005
Reaching the Buffalo area is something of a milestone for Andy Mandell in his quest to walk the perimeter of the United States to raise awareness about diabetes.

"I'll have 6,800 miles completed when I get to Buffalo,"



Diabetes Education Has Little Effect on Improving Outcomes?
Posted: Monday, June 13, 2005
The researchers said their analysis indicates that for diabetics, improved disease knowledge alone does not translate into improved blood sugar control, cholesterol levels, weight management or mortality rates.


Target Goals Not Being Met Even in Specialty Diabetes Center
Posted: Monday, June 13, 2005
Diabetes clinics are falling short in their efforts to reach target goals in their patients, according to new research.
"We need to be much more aggressive in diabetes management," said Pardis Dana, MD,




ACP and ACPF Launch 3-Year Effort to Improve Diabetes Care
Posted: Thursday, April 21, 2005
The new initiative will create and disseminate educational tools and information for physicians, patients, and other members of the health care team and will work to raise awareness and teach the best practices in diabetes care


UK (United Kingdom) Facing An Increase Of Diabetes From 1.8 to 3 million in 5 Years
Posted: Thursday, October 21, 2004
The report - Diabetes in the UK 2004 - revealed that 1.8 million people in the UK now had either Type 1 or Type 2 diabetes - three per cent of the population. Almost 250,000 were said to have Type 1 diabetes, while more than 1.5 million had Type 2. Experts also estimate that there are up to a million people who have Type 2 diabetes but have not yet been diagnosed.






Diabetes Now Mexico's Leading Cause of Death
Posted: Wednesday, September 08, 2004
Diabetes has overtaken poverty-related infections to become the leading cause of death in Mexico, and WHO is warning that a devastating global diabetes epidemic is looming.




Costa Rica Travel Corp. will donate a portion of the proceeds to and is a sponsor of Defeat Diabetes Foundation.
Send your unopened, unexpired test strips to

:


Defeat Diabetes Foundation
150 153rd Ave, Suite 300
Madeira Beach, FL 33708
DDF advertisement
Analyze nutrition content by portion
DDF advertisement