This site complies with the HONcode standard for trustworthy health information:
verify here.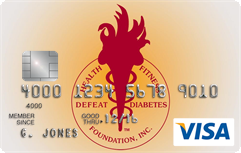 Rewarding for
you and us
Defeat Diabetes Foundation
Defeat Diabetes
Foundation
150 153rd Ave,
Suite 300
Madeira Beach, FL 33708
About Diabetes » Awareness
Search our News Articles Archives for diabetes and health news. Search by word or phrase. The latest article will appear first.
EASD Recommends Earlier Insulin Therapy, Don't Wait 4-6 years!
Posted: Thursday, September 28, 2006
A Consensus Report launched at the annual meeting of the European Association for the Study of Diabetes, in Copenhagen, Denmark, is calling for urgent action to drastically improve the management of diabetes, particularly urging the increased acceptance of insulin. All patients with Type 2 diabetes, if they live long enough will require insulin.


Analysis of 6 Studies Shows Aspirin Can Reduce the Risk for Coronary Heart Disease
Posted: Thursday, September 28, 2006
Even with the positive results from all of the studies with over 100,000 patients, most patients with Type 2 diabetes are not taking aspirin!


Don't Supersize: NIH Study Shows Eating French Fries Increases Risk for Diabetes
Posted: Thursday, September 28, 2006
84,555 registered female nurses were followed up for 20 years and they found that eating potatoes, especially french fries, is associated with an increased risk of developing Type 2 diabetes. See McDonald's answer to the results.


India Faces Diabetes Crisis
Posted: Thursday, September 28, 2006
A surge in diabetes cases in India threatens the whole health care system. The cost for the increase in diabetes is estimated to be over 250 billion dollars.


Diabetes Will Cripple Health Budgets
Posted: Thursday, September 28, 2006
The growing diabetes epidemic could cripple healthcare budgets in coming decades, particularly in eastern countries.


Man Walking To Raise Awareness of Diabetes
Posted: Monday, September 25, 2006
Andy Mandell has insulin dependent diabetes, but he is not letting that stop him. He wanted to inform people about Type 2 Diabetes, so he went for a walk. He has completed more than 7,650 miles with the last leg of tour ahead of him. He has 10,000 miles to cover.



Pomegranate Juice Could Benefit Diabetics
Posted: Thursday, September 21, 2006
Technion-Israel Institute of Technology researchers say that pomegranate juice may provide important health benefits for diabetic patients. According to results published in the August 2006 issue of Atherosclerosis, subjects who drank 180 ml (6 oz.) of pomegranate juice per day for three months experienced a reduced risk for atherosclerosis, a condition that leads to arterial wall thickening and hardening. Atherosclerosis accounts for 80% of all deaths among diabetic patients.


Optimizing Control in Diabetes (OPTIMIZE) Survey Urges Action NOW!
Posted: Thursday, September 21, 2006
Diabetes experts have warned that urgent action needs to be taken to drastically improve the management of diabetes to prevent a potentially devastating and costly global burden.


New Breakthrough In Fight To Combat Diabetes
Posted: Wednesday, September 13, 2006
Researchers have made a breakthrough which could eventually help prevent people developing diabetes.


Blacks Have Poorer Control of Diabetes Than Whites
Posted: Thursday, August 31, 2006
A new review of the data from 56,000 patients shows that blacks with diabetes tend to have worse control of the disease than whites.


Costa Rica Travel Corp. will donate a portion of the proceeds to and is a sponsor of Defeat Diabetes Foundation.
Send your unopened, unexpired test strips to

:


Defeat Diabetes Foundation
150 153rd Ave, Suite 300
Madeira Beach, FL 33708
DDF advertisement
Analyze nutrition content by portion
DDF advertisement