This site complies with the HONcode standard for trustworthy health information:
verify here.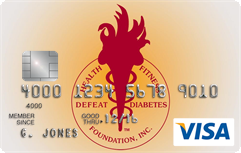 Rewarding for
you and us
Defeat Diabetes Foundation
Defeat Diabetes
Foundation
150 153rd Ave,
Suite 300
Madeira Beach, FL 33708
About Diabetes » Awareness
Search our News Articles Archives for diabetes and health news. Search by word or phrase. The latest article will appear first.
Two Studies Shows Lifestyle Can Alter Gene Activity and Diabetes
Posted: Wednesday, July 30, 2008
Researchers found that lifestyle factors, such as lack of exercise, can change the activity of genes involved in insulin resistance. And also that environment contributes more than heredity to the development of insulin resistance.


Chemical In Germinated Brown Rice Could Benefit Diabetics
Posted: Tuesday, July 29, 2008
Soaking brown rice in water four a full day before cooking might help reduce common damage done by type 1 diabetes. This soaking process "germinates" the brown rice, and produces chemicals that were shown to be beneficial to diabetics. This knowledge could enable production of these specific chemicals as a diabetic treatment.


Community Specific Nutrition Programs Best for Diabetes Prevention
Posted: Thursday, July 17, 2008
Different cultures, genders, minority groups, and social classes, naturally have different diets. Most nutritional education is based on general ideas believed to apply to all diets though, which might limit the effectiveness of the education for certain groups. A recent study has shown that diet-education tailored to a certain group or communities likely diet is most effective in preventing and controlling type 2 diabetes, a condition closely linked to diet.


Eating Fruit Can Increase Risk of Heart Disease and Diabetes?
Posted: Friday, July 11, 2008
Researchers found that fruit sugars, known as fructose, are more likely than other types of sugar to cause fat around the middle, which increases the risk of heart disease and diabetes.


Slow Exercise Shown to Benefit Menopausal Women
Posted: Monday, July 07, 2008
As one ages, strenuous exercise becomes increasingly more difficult. According to a recent study, a new exercise regimen that involves slow and deliberate movements with fewer repetitions, appears to be more beneficial for menopausal women than more conventional exercise regimens. This finding might translate over to other individuals of advanced age.


Unhealthy Diet During Pregnancy Could Have Long Term Effects on Offspring
Posted: Friday, July 04, 2008
In addition to drinking, smoking, and doing drugs, eating an unhealthy diet while pregnant could have long term effects on one's offspring. A recent study suggests that serious conditions such as heart disease and diabetes develop more often when one's mother consumes unhealthy foods while pregnant.


15% Increase in Diabetes in 2 Years - Nearly 24 Million People
Posted: Thursday, July 03, 2008
New government estimates show that nearly 24 million people, 8% of the population in the United States have diabetes, an increase of more than 3 million in two years.


ADA's 130 Daily Grams of Carbs Criticized
Posted: Thursday, July 03, 2008
Twenty-four diabetes doctors and researchers from the United States, Canada, the United Kingdom, Finland, Sweden and Portugal have published a study criticizing: 1. The American Diabetes Association (ADA) assertion that diabetics should consume no fewer than 130 mg of carbohydrates daily and 2. The European Association for the Study of Diabetes (EASD) statement that low-carb diets are "not justified."


Factors Associated With Weight Regain After Weight Loss Identified
Posted: Thursday, July 03, 2008
Compared with their weight 1 year before they were surveyed, 7.6% of 1999 - 2002 NHANES participants with substantial weight loss had continued to lose more than 5% of their body weight, 58.9% had maintained their weight within 5%, and 33.5% had regained more than 5% of their body weight.


Weight-Loss Vs. Glucose Control
Posted: Wednesday, June 25, 2008
Principal investigator Dr. Osama Hamdy told the audience at the ADA scientific sessions that, "We've been glucose-focused for a long time. We need to be weight-focused. We need to focus on the cause of the problem and not the result of the problem."


Costa Rica Travel Corp. will donate a portion of the proceeds to and is a sponsor of Defeat Diabetes Foundation.
Send your unopened, unexpired test strips to

:


Defeat Diabetes Foundation
150 153rd Ave, Suite 300
Madeira Beach, FL 33708
DDF advertisement
Analyze nutrition content by portion
DDF advertisement