This site complies with the HONcode standard for trustworthy health information:
verify here.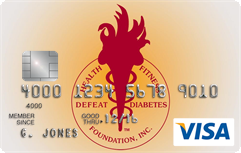 Rewarding for
you and us
Defeat Diabetes Foundation
Defeat Diabetes
Foundation
150 153rd Ave,
Suite 300
Madeira Beach, FL 33708
About Diabetes » Awareness
Search our News Articles Archives for diabetes and health news. Search by word or phrase. The latest article will appear first.
More Time in the Sun Reduces Risk of Heart Disease and Diabetes
Posted: Tuesday, May 26, 2009
Spending more time in the sunshine could help older people to reduce their risk of developing heart disease and diabetes.


Type 2 Diabetes Rears its Ugly Head Ten Years before Diagnosis
Posted: Tuesday, May 26, 2009
Signs and symptoms of Type 2 diabetes can present themselves as long as 10 years before diagnosis and most people have no idea before the damage is done. Education and better screening prior to diagnosis is critical if we are going to prevent Type 2 diabetes.


Polycarbonate Bottles Leak BPA Into Consumed Liquid
Posted: Monday, May 25, 2009
Drinking from polycarbonate bottles increases levels of urinary bisphenol A (BPA), according to a recent study. BPA had been connected to cardiovascular disease (CVD), diabetes, and even infertility, in past research.


Ultraviolet LEDs Make Lettuce Healthier
Posted: Wednesday, May 20, 2009
Darker leafy greens are known to be higher in nutrients, including antioxidants, than light colored greens. Using ultraviolet electronic light sources, researchers have recently found a way to make lettuce both darker and redder, potentially laying the foundations for a new, and healthier, form of vegetable consumption.


Children Eating Themselves into an Early Grave
Posted: Wednesday, May 20, 2009
Children are eating themselves into an early grave with hundreds of thousands of primary school pupils already suffering from chronic disease, a study has found.


Intensive Medical Intervention Successful in Primary Care Setting for Obese Patients
Posted: Wednesday, May 20, 2009
Patients with extreme obesity achieved 8.3% weight loss after 2 years of intensive medical intervention compared with 0.5% in a control group, according to new research.


GlucoStories - Join the Race With American Diabetes Wholesale & Charlie Kimball
Posted: Monday, May 18, 2009
Diabetes company and race car driving star join forces to launch new diabetes support site and contest.


Possible Links Between Alzheimer's and Diabetes
Posted: Saturday, May 16, 2009
Both type 2 diabetes and Alzheimer's disease are more prevalent with advanced age, and many possible links between the two may exist. Most notably, results of lifestyle choices, such as unhealthy and excessive food intake, may increase the risk of both conditions, but more specific links appear to exist as well. These connections were explored in a recent meta-analysis of 14 previous studies.


Calls For More International Diabetes Funding
Posted: Friday, May 15, 2009
At a recent international meeting concerning non-communicable diseases, held in Doha, Qatar, professor Martin Slink, the president of the International Diabetes Federation (IDF), stressed the importance of more funding for diabetes, as well as other non-communicable diseases. Professor Slink specifically urged that an international effort to fight these diseases be added to the United Nations millennium development goals (MDGs).


Cost Of Diabetes Non-Adherence $11,000 Yearly Per Patient
Posted: Tuesday, May 12, 2009
Costs of not taking medications as prescribed have an impact on the US economy increasing the costs up to $100 billion per year. In addition, poor adherence to antidiabetic medications might explain why 43% of patients with diabetes mellitus do not reach adequate glycemic control.


Costa Rica Travel Corp. will donate a portion of the proceeds to and is a sponsor of Defeat Diabetes Foundation.
Send your unopened, unexpired test strips to

:


Defeat Diabetes Foundation
150 153rd Ave, Suite 300
Madeira Beach, FL 33708
DDF advertisement
Analyze nutrition content by portion
DDF advertisement