This site complies with the HONcode standard for trustworthy health information:
verify here.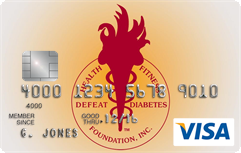 Rewarding for
you and us
Defeat Diabetes Foundation
Defeat Diabetes
Foundation
150 153rd Ave,
Suite 300
Madeira Beach, FL 33708
About Diabetes » Awareness
Search our News Articles Archives for diabetes and health news. Search by word or phrase. The latest article will appear first.
Increase in Type 1 Diabetes Expected
Posted: Wednesday, June 10, 2009
If current trends continue, cases of Type 1 diabetes among children under 15 will increase by 70 percent by the year 2020, a new study suggests. Those are among the findings by researchers who analyzed diabetes data from 20 centers in 17 European countries. Those centers registered 29,311 cases of Type 1 diabetes between 1989 and 2003.


Overall Cardiovascular Safety of Rosiglitazone Confirmed in 5˝ Year Study
Posted: Wednesday, June 10, 2009
Scores comparable to standard therapy on heart attacks, strokes and CV death but doubled incidence of heart failure warrants monitoring by physician.


Type 2 Diabetes Exploding in Asia
Posted: Wednesday, June 10, 2009
New research suggests diabetes is becoming a global problem, with more than 60% of all cases likely to occur in Asia. What is so unusual is that many affected individuals are not technically overweight or obese. That is, they are "metabolically obese," defined as having a normal body weight, but increased abdominal obesity.


Elevated A1c in Adults without a History of Diabetes in the U.S.
Posted: Wednesday, June 10, 2009
A single elevated A1C level (A1C >6%) is common in the general population of adults without a history of diabetes and is highly reliable for the detection of elevated fasting glucose. And 77% of individuals with A1C ≥6.5% had FPG ≥126 mg/dl which is the definition for the diagnosis of diabetes.


Healthy Lifestyles Declining in U.S.
Posted: Wednesday, June 10, 2009
Far fewer Americans are engaging in healthy lifestyles than there were just two decades ago, researchers say. So it is not hard to see why a diabetes epidemic is at our doorstep.


Regular Diabetes Screening Saves on Health Care Costs
Posted: Monday, June 08, 2009
Approximately 24 million Americans are believed to have diabetes, but nearly 6 million diabetics are undiagnosed. Upwards of 60 million Americans are demonstrating signs of pre-diabetes as well, many being unaware of their condition and the associated risks. From an economic standpoint, a new study has concluded that more active screening and treatment for pre-diabetes and undiagnosed diabetes, will actually save money for health care systems overall.


More Whole-Grain Awareness Needed in School Cafeterias
Posted: Monday, June 08, 2009
A large reason for high and rising rates child obesity is that children often consume unbalanced diets, packed with empty calories. One example of this is that children consume very few whole-grain products, especially with their school lunches, a fact that many in the nutritional and pediatric fields hope to change. Unfortunately, according to a recent study, those involved in student lunch programs, such as cafeteria workers and "food-service directors", know little more about the benefits of whole-grain products than the fat children do.


Samurai Karate Studio Announces Participation in Martial Arts Defeat Diabetes® Community Action Project™ (MADDCAP™)
Posted: Monday, June 08, 2009
Samurai Karate Studio is pleased to announce their participation in a new martial art's program, called MADDCAP, or Martial Arts Defeat Diabetes Community Action Project. According to Sensei Chris Feldt, owner and chief instructor for SKS, this new program will be part of the curriculum that SKS teaches that will include information about the disease, the risk factors, warning signs, complications and ways to prevent the disease through attention to nutrition and exercise.


Benefit of Exercise on Diabetes Risk Undone by Vitamin Supplements
Posted: Wednesday, June 03, 2009
A team of scientists from Germany and the US found that vitamin C and E supplements may undo the benefits of exercise on diabetes risk and glucose metabolism. It would seem that exercise-induced oxidative stress helps the body defend itself against stress and metabolize carbodydrates more effectively, said the researchers.


New Free Prevention Resource for Your Endo's Office & Online
Posted: Tuesday, May 26, 2009
A free resource designed to educate patients about ways to successfully manage their diabetes was revealed at the American Association of Clinical Endocrinologists (AACE) 18th Annual Meeting & Clinical Congress: "The Power of Prevention Magazine"


Costa Rica Travel Corp. will donate a portion of the proceeds to and is a sponsor of Defeat Diabetes Foundation.
Send your unopened, unexpired test strips to

:


Defeat Diabetes Foundation
150 153rd Ave, Suite 300
Madeira Beach, FL 33708
DDF advertisement
Analyze nutrition content by portion
DDF advertisement