This site complies with the HONcode standard for trustworthy health information:
verify here.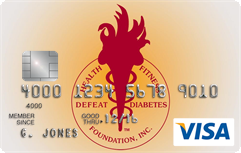 Rewarding for
you and us
Defeat Diabetes Foundation
Defeat Diabetes
Foundation
150 153rd Ave,
Suite 300
Madeira Beach, FL 33708
About Diabetes » Organs
Search our News Articles Archives for diabetes and health news. Search by word or phrase. The latest article will appear first.
Renal Impairment Linked to Mortality in Women
Posted: Monday, April 24, 2006
Mild to moderate renal impairment is associated with increased risk of death from all causes in women and increased risk of coronary artery disease in men and women.


Increasing Sugar Processing in The Liver Can Lower Blood Sugar
Posted: Thursday, August 25, 2005
Researchers have shown that increasing the concentration of a key regulator involved in glucose metabolism can improve the way the liver produces and disposes of the sugar glucose.


Metformin as Monotherapy in Overweight or Obese Type 2 Patients
Posted: Saturday, July 23, 2005
Metformin can help tackle their diabetes while also protecting against diabetes-related organ damage


First Human Trial of Bioartificial Kidney Shows Promise
Posted: Monday, November 15, 2004
The first test in humans offers hope of the device's potential to save the lives of people with acute renal failure,While the phase I/II study was designed primarily to look at the safety of using this device on humans, the results also suggest improvement in kidney function


Whole Grains Good for the Diabetic Heart
Posted: Saturday, March 06, 2004
Women with type 2 diabetes who incorporate more whole grains, bran, and cereal fiber into their diets may reduce their risk of heart disease, according to a new study.

What's more, low-glycemic index foods, that is, readily digested carbohydrates that cause a rapid rise in blood sugar levels, may also help to curb early signs of heart trouble



Mortality in Critically Ill Patients Reduced 29% With Target Glucose of <140 mg/dL
Posted: Thursday, March 04, 2004
Controlling glucose to a goal of 110 mg/dL or less reduced in-hospital mortality by 34%, reduced blood stream infections by 46%, cut dialysis days by 41%, cut the red-cell transfusion rate in half, and reduced the time on mechanical ventilation


Costa Rica Travel Corp. will donate a portion of the proceeds to and is a sponsor of Defeat Diabetes Foundation.
Send your unopened, unexpired test strips to

:


Defeat Diabetes Foundation
150 153rd Ave, Suite 300
Madeira Beach, FL 33708
DDF advertisement
Analyze nutrition content by portion
DDF advertisement