This site complies with the HONcode standard for trustworthy health information:
verify here.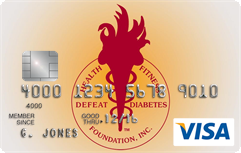 Rewarding for
you and us
Defeat Diabetes Foundation
Defeat Diabetes
Foundation
150 153rd Ave,
Suite 300
Madeira Beach, FL 33708
About Diabetes » Diagnosis
Search our News Articles Archives for diabetes and health news. Search by word or phrase. The latest article will appear first.
New Recommendations for the Management of Diabetes and CVD
Posted: Wednesday, February 21, 2007
The European Society of Cardiology and the European Association for the Study of Diabetes (EASD) have together issued new guidelines on the management of diabetes, prediabetes, and cardiovascular disease. All patients with coronary artery disease should have an oral glucose tolerance test if their diabetic status is unknown and that every patient with diabetes should be screened for CAD.


Risk of Complications in Youth-Onset Type 2 Diabetes
Posted: Thursday, January 04, 2007
More aggressive screening and treatment is needed in children with type 2 diabetes to prevent complications as they get older.


'Double Diabetes' a New Threat: 1 Plus 2 Equals 3
Posted: Thursday, December 14, 2006
The obesity epidemic is leading more people to develop type 1 and type 2 diabetes disease.


Oral Steroids Trigger 2% of All New Cases of Diabetes
Posted: Thursday, December 14, 2006
Researchers in the December issue of Diabetes Care, found that the use of oral steroids can be a precipitating factor in some cases of new-onset diabetes.


Refined Definition of Metabolic Syndrome Better Predicts Future Diabetes
Posted: Thursday, December 07, 2006
A newly validated definition of metabolic syndrome that uses continuous rather than categorical variables has better predictive power for future diabetes.


One in Six Americans Have Pre-Diabetes and Most Don't Know It
Posted: Wednesday, November 22, 2006
Fifty-four million Americans, that's one in six of us, have pre-diabetes and most don't even realize it. Mark Schutta, MD, medical director of the Penn Rodebaugh Diabetes Center, is urging at-risk patients to be proactive and ask your doctor to give you a simple blood test for pre-diabetes, to arm yourself with information before the damage is done. It means you have blood glucose levels that are higher than normal and you could one day reach a high enough level that you would be diagnosed with having diabetes.



Three Years Later, Participants in the Diabetes Prevention Study Still Benefiting
Posted: Thursday, November 16, 2006
The effects of lifestyle intervention on diabetes risk do not disappear after active counseling has stopped, a new follow-up of the Finnish Diabetes Prevention Study shows.


Born in the USA, One in Three Will Develop Diabetes
Posted: Thursday, November 09, 2006
Fifty-four million Americans - that's one in six of us -- have pre-diabetes and most don't even realize it.


Fasting Capillary Glucose Useful in Screening for Gestational Diabetes
Posted: Thursday, October 19, 2006
Women with gestational diabetes can be accurately identified by measuring fasting capillary glucose.


Diabetes is Now Diagnosed in 1 in 523 Young People
Posted: Thursday, October 12, 2006
This places diabetes among the more common chronic illnesses of youth, the researchers report, striking 1.82 children per 1,000, compared with 1.24 per 1,000 with cancer and 120 per 1,000 with asthma.


Costa Rica Travel Corp. will donate a portion of the proceeds to and is a sponsor of Defeat Diabetes Foundation.
Send your unopened, unexpired test strips to

:


Defeat Diabetes Foundation
150 153rd Ave, Suite 300
Madeira Beach, FL 33708
DDF advertisement
Analyze nutrition content by portion
DDF advertisement