This site complies with the HONcode standard for trustworthy health information:
verify here.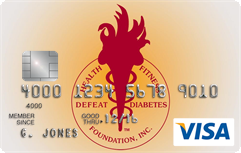 Rewarding for
you and us
Defeat Diabetes Foundation
Defeat Diabetes
Foundation
150 153rd Ave,
Suite 300
Madeira Beach, FL 33708
About Diabetes » Diagnosis
Search our News Articles Archives for diabetes and health news. Search by word or phrase. The latest article will appear first.
MRI Reveals Risk for Kidney Failure in Diabetic Patients
Posted: Sunday, February 07, 2010
So-called silent strokes, visible on cerebral MRI scans, predict kidney failure in patients with Type 2 diabetes, researchers said.


Insulin Treatment as Safe and as Effective as Triple Oral Therapy
Posted: Sunday, February 07, 2010
A study has compared two intensive therapies to lower blood glucose levels in patients with newly diagnosed Type 2 diabetes. The findings reveal the efficacy and safety of both insulin and triple oral therapy.


Family Fat Explains Some of Family Diabetes Risk
Posted: Sunday, February 07, 2010
Having Type 2 diabetes in the family more than doubles a woman's own risk of developing the disease, new research shows.


HbA1c Screening in Routine Clinical Practice
Posted: Sunday, January 31, 2010
Hemoglobin A1c (HbA1c) may be useful for diabetes screening and diagnosis in routine clinical practice, according to the results of a new study.


New Breath Sensor Could Help Combat Diabetes
Posted: Sunday, January 31, 2010
A tiny new sensor could provide fresh, inexpensive diagnosis and treatment methods for people suffering from a variety of diseases.


Tuberculosis and Diabetes Linked
Posted: Sunday, January 24, 2010
Clinicians caring for tuberculosis patients should screen routinely for diabetes, as the presence of diabetes could complicate the treatment of tuberculosis.


Siblings Key in Gestational Diabetes Risk
Posted: Sunday, January 24, 2010
A family history of diabetes increases a woman's risk of developing gestational diabetes, a new study confirms.


Childhood Metabolic Measurements Predicts Diabetes Development Years Later
Posted: Sunday, January 17, 2010
A child's blood pressure, body mass index, blood glucose level, other laboratory tests and simple office measures may predict the risk of developing Type 2 diabetes nine and 26 years later, according to a new report in JAMA.


Diagnostic Criteria for Metabolic Syndrome Are Not Reliable in Children
Posted: Sunday, January 17, 2010
Traditional diagnostic criteria for metabolic syndrome are not reliable in children, researchers from the National Institutes of Health report.


It's Final: New ADA Guidelines Urge A1C Test for Diabetes Diagnosis
Posted: Sunday, January 03, 2010
The ADA will publish the new guidelines in the January issue of Diabetes Care. The A1c blood test may catch Type 2 diabetes, prediabetes sooner, with no fasting.


Costa Rica Travel Corp. will donate a portion of the proceeds to and is a sponsor of Defeat Diabetes Foundation.
Send your unopened, unexpired test strips to

:


Defeat Diabetes Foundation
150 153rd Ave, Suite 300
Madeira Beach, FL 33708
DDF advertisement
Analyze nutrition content by portion
DDF advertisement