This site complies with the HONcode standard for trustworthy health information:
verify here.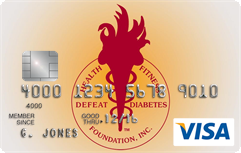 Rewarding for
you and us
Defeat Diabetes Foundation
Defeat Diabetes
Foundation
150 153rd Ave,
Suite 300
Madeira Beach, FL 33708
About Diabetes » Type 1
Search our News Articles Archives for diabetes and health news. Search by word or phrase. The latest article will appear first.
Antibiotic Use in Childhood Not Linked to Type 1 Diabetes
Posted: Tuesday, May 12, 2009
Contrary to what several other studies have shown, the results of a nationwide study of Danish children suggest that antibiotic use does not affect the development of Type 1 diabetes.


One-Third of all Type 1 Cases are Misdiagnosed: New Study
Posted: Wednesday, May 06, 2009
A THIRD of all Type 1 diabetics were initially misdiagnosed as having the more common Type 2 or some other illness, a study shows, and it's a mistake that can be deadly.


Narcolepsy an Autoimmune Disorder
Posted: Sunday, May 03, 2009
A specific immune cell has been identified in narcolepsy patients, indicating that the common sleep disorder is in fact an autoimmune disease. This finding, and a further understanding of the specific mechanisms that cause narcolepsy, could serve as a model for other autoimmune diseases, such as type 1 diabetes, multiple sclerosis and Crohn´s disease.


Transplants Help Type 1 Diabetics Stop Insulin Injections
Posted: Wednesday, April 29, 2009
People with Type 1 diabetes who received stem cell transplants from their own cells were able to go as long as four years without needing insulin treatments, U.S. researchers reported.


Elderly Diabetics at Risk for Gangrene
Posted: Sunday, March 29, 2009
Gangrene, the nasty condition known to cause black and green limbs due to infection and a leading cause of amputations, and most recognized as a product of war wounds or conditions, is now being mentioned as a risk for elderly diabetics. With both the number of elderly, and the incidence of diabetes, rising in the United States, this is potentially troubling news that needs to be addressed.


New Study Shows that a Virus can Trigger Type 1 Diabetes
Posted: Tuesday, March 17, 2009
A virus with symptoms like those of the common cold may be a trigger for diabetes, especially in children, according to two UK studies that suggest doctors may one day be able to vaccinate against the disease.


Sad or Angry Teens have Less Success with Diabetes Control
Posted: Tuesday, March 17, 2009
Teens with Type 1 diabetes are responsible for taking insulin, monitoring blood sugar levels and keeping doctor visits too. Now, a new study suggests that feelings such as anger or sadness could interfere with teens' diabetes management.


New Stem Cell Method Provides Less Controversy and Profound Potential
Posted: Tuesday, March 03, 2009
A newly developed method for producing stem cells that can mimic other cell types, could have wide reaching implications. The new process does not require controversial embryonic stem cells, and is speculated to have the potential to help cure diseases such as diabetes and Parkinson's.


Camel Milk Helps Prevent Diabetes
Posted: Thursday, February 26, 2009
In a country with far and away the highest incidence of diabetes in the world, a potential preventative treatment has been found in an unlikely place; camels. According to researchers in Bikaner, India, camel milk contains sufficient levels of insulin to help prevent, and perhaps treat, both type 1 and type 2 diabetes.


Protein Induces Beta Cell Regeneration to Induce Insulin Production
Posted: Saturday, January 17, 2009
Insulin injections are the primary form of treatment and management for type 1 diabetics, due to an inability to produce normal levels of insulin. Researchers have recently discovered a way to induce insulin production, potentially in type 1 diabetics, through the regeneration of pancreatic beta cells.


Costa Rica Travel Corp. will donate a portion of the proceeds to and is a sponsor of Defeat Diabetes Foundation.
Send your unopened, unexpired test strips to

:


Defeat Diabetes Foundation
150 153rd Ave, Suite 300
Madeira Beach, FL 33708
DDF advertisement
Analyze nutrition content by portion
DDF advertisement