This site complies with the HONcode standard for trustworthy health information:
verify here.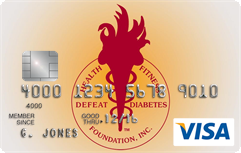 Rewarding for
you and us
Defeat Diabetes Foundation
Defeat Diabetes
Foundation
150 153rd Ave,
Suite 300
Madeira Beach, FL 33708
About Diabetes » Type 1
Search our News Articles Archives for diabetes and health news. Search by word or phrase. The latest article will appear first.
Hemoglobin Levels Predict Diabetic Retinopathy
Posted: Monday, November 23, 2009
An already routine blood test may identify juvenile-onset diabetic patients at heightened risk for proliferative retinopathy, researchers said.


Discovery of Insulin Production Mechanism Can Lead to Better Treatment for Diabetes
Posted: Monday, November 23, 2009
How a specific gene within the pancreas affects secretion of insulin has been discovered by researchers from the Hebrew University of Jerusalem.


Moving Forward with Oral Insulin -- the Holy Grail of Diabetes Therapy
Posted: Monday, November 23, 2009
Danish drugmaker Novo, the world's biggest insulin maker, stated that it is making progress in developing a tablet form of the drug -- a holy grail of diabetes therapy.


Growth Hormone in Elderly: Bad Insulin Effects, Good Lipid Effects
Posted: Monday, November 16, 2009
Growth hormone increases insulin resistance and modestly improves lipid profiles in healthy older men and women, according to a new report.


Vegetables Protect Unborn Child Against Diabetes
Posted: Monday, November 09, 2009
New evidence is emerging for how important it is for pregnant women to eat good, nutritious food. Expecting mothers who eat vegetables every day seem to have children who are less likely to develop Type 1 diabetes, according to a new study from the Sahlgrenska Academy at the University of Gothenburg, Sweden.


Diabetic Episodes Affect Kids' Memory
Posted: Monday, November 02, 2009
Children who have had an episode of diabetic ketoacidosis, a common complication of diabetes, may have persistent memory problems, according to a new study.


New Key to Understanding Type 1 Diabetes
Posted: Wednesday, October 14, 2009
St. Jude Children's Research Hospital investigators have discovered how destructive immune cells gain access to insulin-producing cells and help cause diabetes. The finding points to possible new strategies to halt or prevent Type 1 diabetes.


Diabetes History
Posted: Saturday, September 26, 2009
Diabetes treatments are sure much better today than they were hundreds of years of even several years ago. I would have hated to have had diabetes back even several years before, when meters where big and hard to use, and insulin needles were huge sources of pain when injecting. I'd like to take a look back at what diabetes was like many years ago, and tell you just how far diabetes treatments have come!


Update on Dr. Faustman's Research on Reversing Type 1 Diabetes
Posted: Wednesday, September 23, 2009
The Faustman Lab at Massachusetts General Hospital, run by Denise L. Faustman, MD, PhD, is moving rapidly through the clinical trial challenge to test and possibly establish a vaccine using a generic drug, Bacillus Calmette-Guérin (BCG) to reverse Type 1 diabetes.


Diabetic Retinopathy Linked to Inflammatory Markers
Posted: Wednesday, September 23, 2009
In patients with Type 1 diabetes and kidney disease, several serum markers of inflammation and endothelial dysfunction are associated with increasing prevalence and severity of diabetic retinopathy, investigators report.


Costa Rica Travel Corp. will donate a portion of the proceeds to and is a sponsor of Defeat Diabetes Foundation.
Send your unopened, unexpired test strips to

:


Defeat Diabetes Foundation
150 153rd Ave, Suite 300
Madeira Beach, FL 33708
DDF advertisement
Analyze nutrition content by portion
DDF advertisement