This site complies with the HONcode standard for trustworthy health information:
verify here.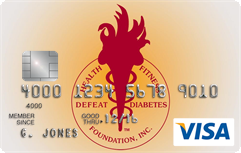 Rewarding for
you and us
Defeat Diabetes Foundation
Defeat Diabetes
Foundation
150 153rd Ave,
Suite 300
Madeira Beach, FL 33708
About Diabetes » Pre-Diabetes
Search our News Articles Archives for diabetes and health news. Search by word or phrase. The latest article will appear first.
Antihypertensives Cut New-Onset Diabetes by a Third
Posted: Thursday, October 12, 2006
A new analysis of the ASCOT study shows the clearest proof so far that antihypertensive treatment with an ACE inhibitor and calcium channel blocker limits new-onset diabetes, while treatment with a ß-blocker (atenolol), and thiazide diuretic (bendroflumethiazide) helps cause it.


New Joint Guidelines for CVD and Diabetes from 2 European Associations
Posted: Thursday, October 12, 2006
Diabetes and cardiovascular diseases (CVD) often appear as the two sides of a coin: on one side, diabetes has been rated as an equivalent of coronary heart disease, and conversely, many patients with established coronary heart disease (65-70 %) suffer from diabetes or its pre-states.




Breast-Feeding Lowers Mom's Risk of Diabetes
Posted: Thursday, October 05, 2006
Breast-feeding your baby can cut your risk of developing type 2 diabetes by 15% a year and reduce the risk of breast and ovarian cancer.


Big Waist, Heavy Weight Both Raise Diabetes Risk
Posted: Thursday, October 05, 2006
Having either a large waistline or being overweight raises a person's risk of developing type 2 diabetes, but the combination of the two is most dangerous, a study shows.


How to Screen a Community for PreDiabetes & Diabetes
Posted: Thursday, October 05, 2006
Evaluation of a campaign that screened a community of 95,000 via 530 pharmacies.


EASD Recommends Earlier Insulin Therapy, Don't Wait 4-6 years!
Posted: Thursday, September 28, 2006
A Consensus Report launched at the annual meeting of the European Association for the Study of Diabetes, in Copenhagen, Denmark, is calling for urgent action to drastically improve the management of diabetes, particularly urging the increased acceptance of insulin. All patients with Type 2 diabetes, if they live long enough will require insulin.


Don't Supersize: NIH Study Shows Eating French Fries Increases Risk for Diabetes
Posted: Thursday, September 28, 2006
84,555 registered female nurses were followed up for 20 years and they found that eating potatoes, especially french fries, is associated with an increased risk of developing Type 2 diabetes. See McDonald's answer to the results.


India Faces Diabetes Crisis
Posted: Thursday, September 28, 2006
A surge in diabetes cases in India threatens the whole health care system. The cost for the increase in diabetes is estimated to be over 250 billion dollars.


Diabetes Will Cripple Health Budgets
Posted: Thursday, September 28, 2006
The growing diabetes epidemic could cripple healthcare budgets in coming decades, particularly in eastern countries.


Man Walking To Raise Awareness of Diabetes
Posted: Monday, September 25, 2006
Andy Mandell has insulin dependent diabetes, but he is not letting that stop him. He wanted to inform people about Type 2 Diabetes, so he went for a walk. He has completed more than 7,650 miles with the last leg of tour ahead of him. He has 10,000 miles to cover.



Costa Rica Travel Corp. will donate a portion of the proceeds to and is a sponsor of Defeat Diabetes Foundation.
Send your unopened, unexpired test strips to

:


Defeat Diabetes Foundation
150 153rd Ave, Suite 300
Madeira Beach, FL 33708
DDF advertisement
Analyze nutrition content by portion
DDF advertisement