This site complies with the HONcode standard for trustworthy health information:
verify here.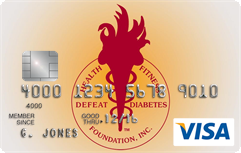 Rewarding for
you and us
Defeat Diabetes Foundation
Defeat Diabetes
Foundation
150 153rd Ave,
Suite 300
Madeira Beach, FL 33708
About Diabetes » Risk Factors
Search our News Articles Archives for diabetes and health news. Search by word or phrase. The latest article will appear first.
Diabetic Women at Higher Risk For Hip Fracture Need Prevention Strategy
Posted: Friday, July 21, 2006
Having type 2 diabetes for 12 or more years was associated with a three-times higher risk of hip fracture.




Diabetes Has Protective Effect on Bone Density
Posted: Friday, July 21, 2006
Type 2 diabetes mellitus is associated with significantly lower bone turnover and higher results on bone ultrasound measurements, even in a largely vitamin-D-deficient, elderly, female nursing home population.


Metabolic Syndrome Predicts Breast Cancer Recurrence
Posted: Friday, July 21, 2006
Metabolic syndrome, especially if associated with elevated testosterone, is "an important prognostic factor" in the recurrence of breast cancer, In a small study 50% of the women with metabolic syndrome developed breast cancer recurrence.


Short Legs Early Risk Factor for Type 2 Diabetes
Posted: Friday, July 21, 2006
Being short and especially having short legs appear to increase the risk being overweight and developing type 2 diabetes in middle age, new research shows.


Impaired Fasting Glucose Screening Could Prevent Cardiovascular Disease
Posted: Friday, July 14, 2006
Finding people with impaired fasting glucose -- a prediabetic stage -- could also help identify those with risk factors that can be modified to reduce the risk of cardiovascular disease.


Kidney Stone Therapy Increases Risk for Hypertension and Diabetes
Posted: Friday, July 14, 2006
Beware! Shock wave lithotripsy (SWL) for renal calculi patients may increase the risk of hypertension and diabetes in long-term follow-up.


Children of Diabetics Have Early Artery Disease
Posted: Friday, July 07, 2006
Adult children who have two parents with type 2 diabetes, but who are free from the disease themselves, have early signs of atherosclerosis, the results of a study shows.


Metformin Induces Long-Term Weight Loss in Teens
Posted: Friday, July 07, 2006
Metformin can induce long-term weight loss in obese, non-diabetic adolescents, and could possibly be useful in a regimen to help achieve weight loss in adolescents, who may have developed type 2 diabetes type due to overweight.


AHA Dietary and Lifestyle Recommendations Revised June, 2006
Posted: Friday, June 30, 2006
The 2006 AHA diet and lifestyle recommendations include guidelines for a healthy diet; healthy weight; cholesterol, BP, and fasting blood sugar control; use of supplements; physical activity; and avoidance of tobacco.


New Test for Insulin Resistance
Posted: Friday, June 23, 2006
Lowering blood levels of a protein found in higher quantities among those with insulin resistance might cut the risk of diabetes, metabolic syndrome and cardiovascular disease, a new study suggests. Raised levels of the protein in the blood may provide an early warning sign of the development of type 2 diabetes.


Costa Rica Travel Corp. will donate a portion of the proceeds to and is a sponsor of Defeat Diabetes Foundation.
Send your unopened, unexpired test strips to

:


Defeat Diabetes Foundation
150 153rd Ave, Suite 300
Madeira Beach, FL 33708
DDF advertisement
Analyze nutrition content by portion
DDF advertisement