This site complies with the HONcode standard for trustworthy health information:
verify here.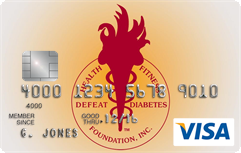 Rewarding for
you and us
Defeat Diabetes Foundation
Defeat Diabetes
Foundation
150 153rd Ave,
Suite 300
Madeira Beach, FL 33708
About Diabetes » Risk Factors
Search our News Articles Archives for diabetes and health news. Search by word or phrase. The latest article will appear first.
Defeating Diabetes Requires Awareness, Right Choices
Posted: Thursday, October 06, 2011
Defeating diabetes requires self-awareness and making the right choices, which are elements essential for Kuwait to combat the disease, said Executive Director for the Defeat Diabetes Foundation (DDF) Andrew Mandell on Wednesday.

Speaking at a roundtable press meeting at the US Embassy, Mandell, also known as "Mr. Diabetes", told KUNA that building diabetes prevention habits were integral for such situations, affirming that such steps would "impact the disease" which is becoming an epidemic in Kuwait.


Five Ways To Fight Diabetes
Posted: Tuesday, October 04, 2011
People can lower their risk of diabetes by doing five things. At the National Institutes of Health, researcher Jared Reis saw that in data on more than 200,000 people. He looked at following a healthy diet, having a healthy weight, being physically active, limiting drinking, and not smoking. He says those five activities paid off.


Interactive Mobile App Teaches People How to Manage Diabetes
Posted: Sunday, October 02, 2011
A new interactive mobile phone app called DiabetesIQ, released this week, challenges people to test their knowledge of diabetes and to compete with one another as they learn about the complexities of the disease.


Multiple Lifestyle Factors Contribute to Diabetes Risk
Posted: Saturday, September 17, 2011
Collectively, lifestyle factors, including not smoking, regular physical activity, healthy diet, moderate alcohol consumption, and normal body weight, are associated with a substantially decreased risk of developing diabetes, according to new research findings.


How Long a Person Is Overweight May Decide their Diabetes Risk
Posted: Friday, September 09, 2011
Being obese might up the chance of developing Type 2 diabetes, but the true risk factors may lie in how much someone is overweight and how long they've been that way. This is crucial information because we are seeing more obesity in young children.


Combination of Five Lifestyle Factors Linked to Lower Diabetes Risk
Posted: Thursday, September 08, 2011
Research data shows the importance of five lifestyle factors in reducing risk for type 2 diabetes.


164 Million Obese Adults by 2030
Posted: Saturday, September 03, 2011
Half of U.S. adults will be obese by 2030 if current trends continue, a new report shows.


Physical Inactivity Linked to Type 2 Diabetes
Posted: Saturday, September 03, 2011
Physical inactivity may play a key role in the development of Type 2 diabetes, according to new research.


Diabetes Death 50 Percent Higher among Hispanics
Posted: Saturday, August 27, 2011
According to the latest findings from a landmark San Antonio-led study, diabetes seems to be deadlier for Mexican Americans than for Anglos, and much deadlier for diabetes patients living in Mexico.


Dentists: The Forgotten Link
Posted: Wednesday, July 27, 2011
Researchers say that dentists can help identify patients with diabetes or pre-diabetic conditions.


Costa Rica Travel Corp. will donate a portion of the proceeds to and is a sponsor of Defeat Diabetes Foundation.
Send your unopened, unexpired test strips to

:


Defeat Diabetes Foundation
150 153rd Ave, Suite 300
Madeira Beach, FL 33708
DDF advertisement
Analyze nutrition content by portion
DDF advertisement