This site complies with the HONcode standard for trustworthy health information:
verify here.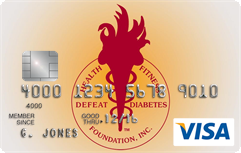 Rewarding for
you and us
Defeat Diabetes Foundation
Defeat Diabetes
Foundation
150 153rd Ave,
Suite 300
Madeira Beach, FL 33708
About Diabetes » Risk Factors
Search our News Articles Archives for diabetes and health news. Search by word or phrase. The latest article will appear first.
EASD: Cardiovascular Risk Factors Prevalent in Type 2 Diabetic Adolescents
Posted: Wednesday, September 17, 2008
Adolescents and young adults with type 2 diabetes are more likely to have hypertension, generalized obesity, abdominal obesity, low HDL cholesterol, high triglycerides and microalbuminuria, than their non-diabetic counterparts.



New Analysis Shows Lower Not Necessarily Better When It Comes to BP
Posted: Wednesday, September 10, 2008
New observational analysis of the ONTARGET study shows that lower is not necessarily better when it comes to blood pressure in this patient population, with coronary heart disease or diabetes plus additional risk factors. Although there was evidence that lower was better in terms of stroke, there was a suggestion of harm when BP was reduced below 130 mm Hg systolic for the outcome of cardiovascular death in diabetics. The findings suggest that in high-risk people, the [current] guidelines of 'the lower, the better' may not apply.


Normal Weight Obesity: A Real Health Risk
Posted: Wednesday, September 10, 2008
Normal weight obesity isn't an oxymoron. "The definition of obesity is having excess fat, not excess weight.


Community Awareness Programs Help Reduce Diabetic Risk
Posted: Wednesday, September 10, 2008
Type 2 diabetes may be up to 95% preventable, though often major dietary, physical, and even social lifestyle changes are needed to achieve this end. A recent study has found that individuals who participate in community-based awareness programs are at lower risk for developing the disease, perhaps illuminating a more palpable way of preventing this dangerous condition.



Type 2 Diabetes and Obesity Linked to Alzheimer's-Like Neurodegeneration
Posted: Thursday, September 04, 2008
Type 2 diabetes and obesity, themselves closely linked, have both been shown to hasten the progression of neurodegeneration that strongly parallels Alzheimer's disease (AD), according to a recent study.


Testosterone Levels Low in Young Type 2 Diabetics
Posted: Saturday, August 30, 2008
Young men with type 2 diabetes exhibit low testosterone levels, according to a recent study. In addition to sexual dysfunction and infertility, low testosterone during youth can inhibit growth and increase risk of obesity.


Cognitive Problems Associated With Diabetes Duration and Severity
Posted: Thursday, August 28, 2008
Individuals with mild cognitive impairment appear more likely to have earlier onset, longer duration and greater severity of diabetes, according to a new report in the August issue of Archives of Neurology.


High PCB Exposure Tied To Diabetes Risk
Posted: Thursday, August 28, 2008
People who have been exposed to high levels of toxic polychlorinated biphenyls (PCBs) may face an elevated risk of type 2 diabetes, a new study shows.


Popular BP Drugs May Cause Diabetes
Posted: Thursday, August 28, 2008
Medications for blood pressure called beta blockers, like atenolol, propanolol and metaprolol, could be an unacceptable risk for diabetes.


C-Section Delivery Increases Risk for Type 1 Diabetes
Posted: Tuesday, August 26, 2008
Babies delivered by Caesarean section (C-section) are significantly more likely to develop juvenile (type 1) diabetes, according to a recent study. This observation could help explain how this poorly understood disease develops.


Costa Rica Travel Corp. will donate a portion of the proceeds to and is a sponsor of Defeat Diabetes Foundation.
Send your unopened, unexpired test strips to

:


Defeat Diabetes Foundation
150 153rd Ave, Suite 300
Madeira Beach, FL 33708
DDF advertisement
Analyze nutrition content by portion
DDF advertisement