This site complies with the HONcode standard for trustworthy health information:
verify here.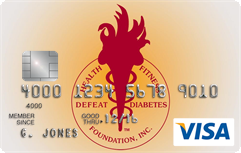 Rewarding for
you and us
Defeat Diabetes Foundation
Defeat Diabetes
Foundation
150 153rd Ave,
Suite 300
Madeira Beach, FL 33708
About Diabetes » Risk Factors
Search our News Articles Archives for diabetes and health news. Search by word or phrase. The latest article will appear first.
Low Potassium Levels Linked to High Blood Pressure
Posted: Sunday, November 09, 2008
Low potassium levels often translate to high blood pressure, according to recent research. This correlation was found to be most pronounced in African-Americans.


Diabetes Leads to Early Death for Alzheimer's Patients
Posted: Thursday, November 06, 2008
There is significant variance in expected lifespans for individuals diagnosed with Alzheimer's disease, but two fairly clear trends have recently been found. Those diagnosed with Alzheimer's that have either diabetes or high blood pressure live less than half as long as those without, making proper maintenance of these conditions potentially very important for Alzheimer's treatments.


High Fructose Diet Associated With Obesity
Posted: Monday, October 20, 2008
Leptin resistance, a condition closely associated with obesity, can be caused by consuming too much fructose. Fructose is one of the most common sugars found in food.


Aspirin and Antioxidants Might Not Help Prevent Heart Disease for Diabetics
Posted: Friday, October 17, 2008
The long-established belief that aspirin helps prevent heart attacks, especially in high risk groups like diabetics, has been strongly challenged in a recent study. Aspirin, as well as antioxidant supplements, were found to have no effect on preventing heart attacks in diabetics.



Calorie Overload Sends The Brain Haywire: Study
Posted: Wednesday, October 08, 2008
Overeating makes the brain go haywire, prompting a cascade of damage that may cause diabetes, heart disease and other ills, U.S. researchers reported on Thursday.


Alcohol Intake Inversely Linked With Risk for Type 2
Posted: Wednesday, October 08, 2008
In a study sample of women, alcohol consumption was inversely associated with risk for type 2 diabetes, according to the results of a nested case-control study from the Nurses' Health Study.


Depression in Elderly Diabetics Increases Death Risk
Posted: Sunday, October 05, 2008
The combination of diabetes and depression in elderly individuals increases the likelihood of death, according to a recent study. This increased mortality rate might be due to depression causing poor lifestyle choices and lack of motivation for treating diabetes.


Cleanliness Linked to Diabetes
Posted: Wednesday, October 01, 2008
Cleanliness is next to Godliness but being too clean could raise your risk of getting diabetes, a new study has suggested. Researchers have carried out the study and found that a lack of exposure to bacteria and viruses during childhood may lead to an increased chance of high blood sugar and related diseases.


Continuous Glucose Control Improves Pregnancy Outcomes in Diabetes
Posted: Wednesday, October 01, 2008
For diabetic women, continuous glucose monitoring during pregnancy may not only improve glycemic control but also diminish the risk of complications, researchers found.


Exercise Reduces Fat In Livers of Diabetics: Study
Posted: Wednesday, September 24, 2008
Regular moderate exercise helps people with diabetes to reduce fat in their livers, in turn potentially preventing liver failure and heart disease, said U.S. researchers.


Costa Rica Travel Corp. will donate a portion of the proceeds to and is a sponsor of Defeat Diabetes Foundation.
Send your unopened, unexpired test strips to

:


Defeat Diabetes Foundation
150 153rd Ave, Suite 300
Madeira Beach, FL 33708
DDF advertisement
Analyze nutrition content by portion
DDF advertisement