This site complies with the HONcode standard for trustworthy health information:
verify here.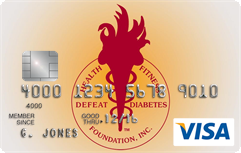 Rewarding for
you and us
Defeat Diabetes Foundation
Defeat Diabetes
Foundation
150 153rd Ave,
Suite 300
Madeira Beach, FL 33708
About Diabetes » Risk Factors
Search our News Articles Archives for diabetes and health news. Search by word or phrase. The latest article will appear first.
Carrying More Fat in Thighs and Rear Is Good for You
Posted: Sunday, January 24, 2010
A new study suggests that people carrying their body fat in their backside and thighs enjoy some extra protection against diabetes, heart disease and other health problems associated with obesity.


Tuberculosis and Diabetes Linked
Posted: Sunday, January 24, 2010
Clinicians caring for tuberculosis patients should screen routinely for diabetes, as the presence of diabetes could complicate the treatment of tuberculosis.


Less Sleep for Kids Means Higher Blood Sugars
Posted: Sunday, January 24, 2010
Young children may be more apt to have high blood sugar, a precursor to diabetes, if they average 8 hours or less of sleep a night, report researchers.


Most Americans Overweight and One-Third Are Obese: NHANES
Posted: Sunday, January 24, 2010
Two new studies last week draw attention to the alarming number of individuals in the US considered overweight or obese [1,2]. Based on the latest surveys, more than two-thirds of US adults are overweight or obese, one-third are considered obese, and more than 10% of children and adolescents are also considered too heavy for their age.


Effects of Diet on Diabetes Risk Varies by Ethnicity
Posted: Sunday, January 24, 2010
Diets heavy in meat and fat seem to raise the risk of diabetes, though the effects of this and other diet patterns may vary by ethnicity and sex, a new study finds.


Siblings Key in Gestational Diabetes Risk
Posted: Sunday, January 24, 2010
A family history of diabetes increases a woman's risk of developing gestational diabetes, a new study confirms.


Mild Cognitive Impairment with Diabetes Increases Risk of Progression to Dementia
Posted: Sunday, January 17, 2010
Researchers found that older people with memory loss are three times more likely to develop dementia if they also have diabetes.


Childhood Metabolic Measurements Predicts Diabetes Development Years Later
Posted: Sunday, January 17, 2010
A child's blood pressure, body mass index, blood glucose level, other laboratory tests and simple office measures may predict the risk of developing Type 2 diabetes nine and 26 years later, according to a new report in JAMA.


Blood Sugar and Cancer Risk Link
Posted: Sunday, January 17, 2010
One in six people with elevated blood sugars face a greater danger of developing cancer. The findings are based on research that found an association between high blood glucose and an increased risk of certain types of cancer over an average of 10 years of follow-up.


Diabetes Lowers Protective Effects of HDL
Posted: Sunday, January 03, 2010
High-density lipoprotein (HDL), known as "good" cholesterol, isn't as protective for people with Type 2 diabetes, according to new research.


Costa Rica Travel Corp. will donate a portion of the proceeds to and is a sponsor of Defeat Diabetes Foundation.
Send your unopened, unexpired test strips to

:


Defeat Diabetes Foundation
150 153rd Ave, Suite 300
Madeira Beach, FL 33708
DDF advertisement
Analyze nutrition content by portion
DDF advertisement