This site complies with the HONcode standard for trustworthy health information:
verify here.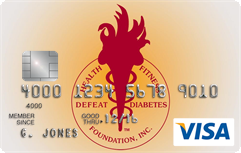 Rewarding for
you and us
Defeat Diabetes Foundation
Defeat Diabetes
Foundation
150 153rd Ave,
Suite 300
Madeira Beach, FL 33708
About Diabetes » Complications
Search our News Articles Archives for diabetes and health news. Search by word or phrase. The latest article will appear first.
Byetta May Extend Lives
Posted: Friday, August 15, 2008
According to the results of a major clinical trial, patients who took Byetta had a much lower chance of dying, about 75 percent lower, than those who took any other drug.


Lipitor 80 Mg Reduces Heart Attacks And Strokes In Patients With Type 2 Diabetes And Chronic Kidney Disease
Posted: Friday, August 15, 2008
Pfizer Inc announced that, in patients with heart disease, type 2 diabetes and chronic kidney disease, Lipitor (atorvastatin calcium) 80 mg significantly reduced the risk of major cardiovascular events, including heart attack and stroke, by 35 percent over those taking Lipitor 10mg.


Ankle Impairments Seen in Diabetics Even Without Neuropathy
Posted: Friday, August 15, 2008
New research indicates that even in the absence of peripheral neuropathy, patients with long-standing diabetes mellitus are prone to impaired ankle function.


Prompt Weight Loss Better Controls Diabetes
Posted: Wednesday, August 13, 2008
Keeping body weight down is known to help manage and prevent diabetes, but a recent study has shown that losing weight soon after diabetes diagnosis greatly helps limit the progression of the disease. This positive effect was seen even if weight was regained later on.


Periodontal Disease Increases Diabetes Risk
Posted: Saturday, August 09, 2008
Periodontal disease might be a contributor to the onset of type 2 diabetes, according to recent research.


Traditional Laser Treatment More Effective than New Drug Therapy for Preserving Eyesight in Diabetic Patients
Posted: Friday, August 08, 2008
Five years ago, ophthalmologists started using steroid injections as a new way of treating diabetics with swelling in their eyes. Now, research shows that the traditional treatment for this disorder is still more effective, according to results from a new study.


Diabetes Increases Risk for Pneumonia-Related Hospitalization
Posted: Friday, August 08, 2008
Type 1 and type 2 diabetes are linked with an increased risk for pneumonia-related hospitalization, and poor glycemic control increases this risk, according to the results of a population-based, case-control study.


Doctors Urged to Address Diabetes Sleep Apnea Connection
Posted: Friday, August 08, 2008
Sleep apnea and type 2 diabetes are strongly connected. Even though most doctors are aware of this connection, the International Diabetes Federation (IDF) has concluded that a deficient number of doctors utilize this knowledge.


Herbs and Spices Help Prevent Diabetes Damage
Posted: Wednesday, August 06, 2008
Herbs and spices might have the benefit of decreasing tissue damage caused by diabetes. The result is connected to the anti-inflammatory abilities of herbs and spices high in antioxidants.


How Fructose Is Linked To Fat Build-up
Posted: Wednesday, July 30, 2008
Fat build-up from fructose consumption may be greater than what occurs when we eat other types of sugars, such as glucose and sucrose, according to a new study. One of the reasons people on low-carbohydrate diets may lose weight is that they reduce their intake of fructose, a type of sugar that can be made into body fat quickly.


Costa Rica Travel Corp. will donate a portion of the proceeds to and is a sponsor of Defeat Diabetes Foundation.
Send your unopened, unexpired test strips to

:


Defeat Diabetes Foundation
150 153rd Ave, Suite 300
Madeira Beach, FL 33708
DDF advertisement
Analyze nutrition content by portion
DDF advertisement