This site complies with the HONcode standard for trustworthy health information:
verify here.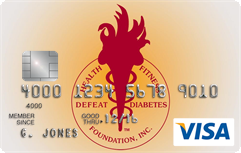 Rewarding for
you and us
Defeat Diabetes Foundation
Defeat Diabetes
Foundation
150 153rd Ave,
Suite 300
Madeira Beach, FL 33708
About Diabetes » Complications
Search our News Articles Archives for diabetes and health news. Search by word or phrase. The latest article will appear first.
Levitra Helps Diabetics Not Helped by Viagra
Posted: Wednesday, June 16, 2004
Men with diabetes were able to engage in successful intercourse on 33% of attempts with Levitra, compared with only 6% of attempts before treatment.



Study Links Diabetes and Alzheimer's
Posted: Tuesday, May 18, 2004
Diabetes might significantly increase the risk of developing Alzheimer's, a study of 824 nuns, priests and Roman Catholic brothers found, bolstering the evidence linking the two diseases. The researchers calculated that diabetics faced a 65 percent increased risk of developing the mind-robbing disease


Diabetes Will Double By 2030
Posted: Wednesday, May 05, 2004
The figures are based on a stable obesity rate, but the rate will go up even higher if, as expected, more and more people become overweight, eat a "Western diet" and stop exercising, the researchers said


New Estimate of More Than Three Million Diabetes-Related Deaths Every Year
Posted: Wednesday, May 05, 2004
3.2 million deaths can be attributed to diabetes each year according to a new publication released today by the World Health Organization (WHO) and the International Diabetes Federation (IDF) to mark the launch of their joint programme "Diabetes Action Now". Updated estimates suggest that six deaths can be attributed to diabetes or related conditions somewhere in the world every minute, a figure three times higher than previous calculations.1



What To Expect From an Eye Examination – Part I
Posted: Thursday, April 22, 2004
All eye examinations should start with a detailed 'case history. Diabetics, in particular, should be asked about how long they have had diabetes, the specific medications they are using for diabetes treatment, the previous diagnosis of any diabetes complications (eye, kidney, nerve or vascular), the frequency and range of home blood glucose readings, the most recent home reading, and the results of their last glycosylated hemoglobin test.


ECG Signs Identify Diabetics with High Death Risk
Posted: Thursday, March 04, 2004
Diabetes increases the odds of developing heart disease, and more and more people are becoming diabetic. In light of this, researchers looked at signs on the ECG that are associated with mortality risk in the general population to see if they would be of use in diabetics.


Diabetes Leads to Early Aging of the Auditory System
Posted: Friday, February 27, 2004
Preliminary findings of a new study have determined that diabetes, approaching epidemic proportions, may lead to premature aging of the body's auditory or hearing system. Significant findings to date include: increased hearing loss in diabetic veterans aged 60 and younger compared to those of the same age without diabetes, a lack of effect on the cochlear amplifier system as shown by otoacoustic emissions testing, and delays in central auditory processing revealed in the auditory brainstem response (ABR) tests.


Pharmacists: The Missing Link In Diabetes Management?
Posted: Friday, February 13, 2004
As of June, 43 states grant pharmacists some degree of prescribing authority in programs that focus on managing chronic disease such as diabetes, asthma, arthritis, hypertension and coronary heart disease. Each state is different, but laws generally limit the authority to specific drugs or to drugs for the specific condition in which the pharmacist has specialized knowledge.


Depression Symptoms Tied To Type 2 Diabetes Risk
Posted: Monday, January 12, 2004
Symptoms of depression are associated with a modest increase in the risk of developing type 2 diabetes, the results of a large study of female nurses suggest. This finding identifies individuals "who may benefit from increased screening and/or interventional strategies."



The Many Faces of Diabetic Eye Disease
Posted: Wednesday, November 26, 2003
"Glaucoma" is the term used to describe a group of eye diseases that share the following characteristics: progressive, structural damage to the optic nerve, often but not always associated with an increase of internal eye pressure, resulting in a progressive and characteristic pattern of visual field (peripheral and then central vision) loss.


Costa Rica Travel Corp. will donate a portion of the proceeds to and is a sponsor of Defeat Diabetes Foundation.
Send your unopened, unexpired test strips to

:


Defeat Diabetes Foundation
150 153rd Ave, Suite 300
Madeira Beach, FL 33708
DDF advertisement
Analyze nutrition content by portion
DDF advertisement