This site complies with the HONcode standard for trustworthy health information:
verify here.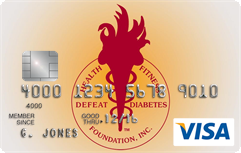 Rewarding for
you and us
Defeat Diabetes Foundation
Defeat Diabetes
Foundation
150 153rd Ave,
Suite 300
Madeira Beach, FL 33708
About Diabetes » Complications
Search our News Articles Archives for diabetes and health news. Search by word or phrase. The latest article will appear first.
Is Inhaled Insulin Still Safe After 2 Years?
Posted: Thursday, May 03, 2007
The safety of inhaled insulin is holding up at 2 years in an ongoing study, with adverse pulmonary effects being small, occurring early, and proving reversible on cessation of the drug.


Baby Boomers First Generation With Shorter Life Spans Than Their Parents
Posted: Wednesday, April 25, 2007
Baby boomers might be the first generation to enter retirement in worse health than their parents, according to a growing body of evidence, the Washington Post reports.


Type 2 Diabetes Often Asymptomatic in Children
Posted: Wednesday, April 25, 2007
The overall prevalence of type 2 diabetes has increased 5-fold in the United States since the 1960s, and children and adolescents are among those affected. However, children often exhibit no symptoms.
Therefore, physicians need to be alert for this disease in children and open to the possibility that patients in their 20s might be suffering from the long-term complications of preexisting type 2 disease.




Anti-inflammatory Drugs and Diabetic Retinopathy: Aspirin Inhibits Diabetic Retinopathy in Animals.
Posted: Wednesday, April 25, 2007
The potential of three different salicylates to inhibit diabetes-induced degeneration of retinal capillaries in rats has now been tested.


Patients with Psoriasis Prone to Diabetes and Serious Cardiovascular Condition
Posted: Wednesday, April 25, 2007
New research suggests an association between psoriasis and two potentially serious medical conditions diabetes and atherosclerosis.


Type 2 Diabetes Complications Exact Heavy Tolls
Posted: Wednesday, April 25, 2007
Nearly a third of the estimated 18 million Americans with type 2 diabetes have chronic kidney disease, and about 20% have diabetic eye disease and foot problems, a surveillance report shows.


Three in Five Diabetics Experience At Least One High-Cost Complication Related to Disease
Posted: Friday, April 20, 2007
Three of every five diabetics in the U.S. experience at least one significant complication from the disease, such as heart disease, stroke, eye damage, chronic kidney disease or foot problems leading to amputation.


Poor Diabetes Control Boosts Heart Failure Risk
Posted: Friday, April 20, 2007
The highest incidence of heart failure occurred in patients with a baseline HbA1c level of more than 8%.: For every 1% increase in serum HbA1c, the risk of heart failure rose by 15%.


Diabetes Complications Swelling U.S. Health Costs
Posted: Friday, April 20, 2007
Poorly managed type 2 diabetes costs the U.S. health system an extra $22.9 billion a year. Those costs come from direct medical costs to treat heart, eye, kidney and other serious health problems associated with the disease, diabetes groups reported at a meeting of the American Association of Clinical Endocrinologists.



Predictors of Stroke in Type 2 Diabetics Identified
Posted: Friday, April 20, 2007
Researchers have identified several risk factors for stroke in type 2 diabetic patients, with the two strongest being older age and a prior stroke.


Costa Rica Travel Corp. will donate a portion of the proceeds to and is a sponsor of Defeat Diabetes Foundation.
Send your unopened, unexpired test strips to

:


Defeat Diabetes Foundation
150 153rd Ave, Suite 300
Madeira Beach, FL 33708
DDF advertisement
Analyze nutrition content by portion
DDF advertisement