This site complies with the HONcode standard for trustworthy health information:
verify here.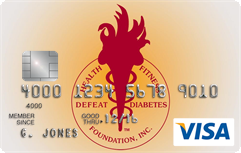 Rewarding for
you and us
Defeat Diabetes Foundation
Defeat Diabetes
Foundation
150 153rd Ave,
Suite 300
Madeira Beach, FL 33708
About Diabetes » Warning Signs
Search our News Articles Archives for diabetes and health news. Search by word or phrase. The latest article will appear first.
Americans Fear Being Diagnosed with Diabetes
Posted: Saturday, April 07, 2007
More than half of Americans fear developing diabetes, but many continue the unhealthy behaviors that boost their odds of getting the blood sugar disease, a new survey shows.


Diabetes Risk Factors Develop Earlier in Women
Posted: Thursday, March 22, 2007
The "diabetes clock" may start ticking in women years in advance of a medical diagnosis of the disease, new research has shown.


Replacing Red Meat With Soy Improves Metabolic Syndrome
Posted: Thursday, March 22, 2007
Soy as a replacement for red meat in a DASH eating plan had beneficial effects on features of the metabolic syndrome, soy-nut being more effective than soy-protein.


Treat The Gums, Treat The Heart and Diabetes
Posted: Thursday, March 15, 2007
Scientists at University College London (UCL) have conducted the first clinical trial to demonstrate that an intensive treatment for periodontitis (gum disease) directly improves the health of blood vessels.


EASD's New Recommendations for the Management of Diabetes and CVD
Posted: Thursday, March 08, 2007
One of the main points emphasized in the new guidelines is the importance of screening for undiagnosed diabetes.


Type 1 Diabetics May Sleep Through Nocturnal Hypoglycemia
Posted: Thursday, March 08, 2007
Research shows that patients with type 1 diabetes often sleep through overnight episodes of hypoglycemia, increasing the risk that they will experience prolonged hypoglycemia.


Nearly 3 in 4 People With Diabetes At High Risk For Amputation Have Diseased Toenails.
Posted: Thursday, March 01, 2007
These are the findings of a recent study presented at the Council of Nail Disorders.


Alarming Message From the 19th World Diabetes Congress
Posted: Thursday, December 14, 2006
That diabetes is fast becoming the epidemic of the 21st century which, now affects a shocking 246 million people worldwide, and is expected to affect over 380 million by 2025 if no action is taken.


Refined Definition of Metabolic Syndrome Better Predicts Future Diabetes
Posted: Thursday, December 07, 2006
A newly validated definition of metabolic syndrome that uses continuous rather than categorical variables has better predictive power for future diabetes.


Fasting Glucose Predicts Heart Failure, Death Rate, MI and Stroke, Independent of Diabetes
Posted: Thursday, November 30, 2006
Fasting Glucose Predicts Heart Failure, Death Rate, MI and Stroke, Independent of Diabetes
An analysis based on the combined interim results from two prospective randomized trials, rates of HF hospitalization over more than two years rose in tandem with baseline fasting plasma glucose levels.


Costa Rica Travel Corp. will donate a portion of the proceeds to and is a sponsor of Defeat Diabetes Foundation.
Send your unopened, unexpired test strips to

:


Defeat Diabetes Foundation
150 153rd Ave, Suite 300
Madeira Beach, FL 33708
DDF advertisement
Analyze nutrition content by portion
DDF advertisement