This site complies with the HONcode standard for trustworthy health information:
verify here.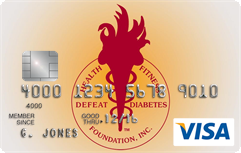 Rewarding for
you and us
Defeat Diabetes Foundation
Defeat Diabetes
Foundation
150 153rd Ave,
Suite 300
Madeira Beach, FL 33708
About Diabetes
Search our News Articles Archives for diabetes and health news. Search by word or phrase. The latest article will appear first.
Sugar Behind the Rise of Diabetes Worldwide
Posted: Monday, March 11, 2013
Sugar intake linked to high diabetes prevalence, not obesity….


A New 3-Day Disposable Insulin Delivery Device for Type 2 Diabetic Patients
Posted: Monday, March 11, 2013
PaQ(TM) can help type 2 diabetic patients increase compliance as well as provide better and safer glycemic management…


Study Explains Weight Gain with Diabetes Therapy
Posted: Tuesday, March 05, 2013
Weight gain from intensive glucose-lowering treatment is more likely in patients….


Losing Weight with a Fat Transplant
Posted: Monday, February 25, 2013
A new treatment that could help patients shed the excess weight….


Higher Risk of Diabetes with Diet Drinks
Posted: Monday, February 18, 2013
A study with more than 66,000 women confirms a link between sweet soft drinks and type 2 diabetes and reveals for the first time that, contrary to received wisdom, there is a higher risk of diabetes from so-called 'diet' or 'light' drinks than from 'normal' sweetened soft drinks.


Possible Type 1 Cure Normalizes Blood Sugars
Posted: Monday, February 18, 2013
After a single gene therapy session, the dogs recover their health and no longer show symptoms of the disease for over 4 years.


Type 1 Diabetes Up 70 Percent in Kids in U.S.
Posted: Monday, February 18, 2013
Experts suspect the jump may be linked to unknown environmental causes.


NIH study shows big improvement in diabetes control over past decades
Posted: Saturday, February 16, 2013
Findings demonstrate need for improved care, especially among youth, some minorities.


New First-ever Guidelines for Type 2 Kids
Posted: Monday, February 04, 2013
Step One – Start on insulin, according to the American Academy of Pediatrics which has issued guidelines for the management of type 2 diabetes in children and teenagers aged 10 to 18.


FDA Approves Nesina, Kazano and Oseni Oral Medications to Treat Diabetes
Posted: Monday, February 04, 2013
A new DPP-4 inhibitor is approved along with some combinations.


Costa Rica Travel Corp. will donate a portion of the proceeds to and is a sponsor of Defeat Diabetes Foundation.
Send your unopened, unexpired test strips to

:


Defeat Diabetes Foundation
150 153rd Ave, Suite 300
Madeira Beach, FL 33708
DDF advertisement
Analyze nutrition content by portion
DDF advertisement