This site complies with the HONcode standard for trustworthy health information:
verify here.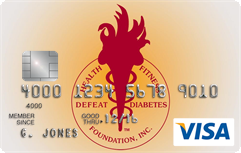 Rewarding for
you and us
Defeat Diabetes Foundation
Defeat Diabetes
Foundation
150 153rd Ave,
Suite 300
Madeira Beach, FL 33708
About Diabetes
Search our News Articles Archives for diabetes and health news. Search by word or phrase. The latest article will appear first.
Two Studies Show That One in Five Diabetes Patients Skip Medications To Save Money
Posted: Thursday, February 19, 2004
Nearly one in five older adults with diabetes in the survey reported cutting back on prescription medication in the prior year because of costs, and 15 percent used less of their medication at least once per month because of the cost.

By not taking their medications as prescribed, patients had poorer diabetes control, more symptoms and worse physical and mental functioning, researchers found.


Hypoglycemia -- What Every Person on Insulin Should Know
Posted: Monday, February 16, 2004
All people with diabetes, regardless of type or their method of treatment, suffer from high blood glucose levels (hyperglycemia) when left untreated. The treatment of diabetes, whether pills or insulin, can lead to hypoglycemia. Hypoglycemia is the term used to describe a low blood glucose level (BG). This would be a blood glucose level of less than 65 mg/dl.


Familial History of Diabetes, Hypertension Are Potential Predictors of Gestational Diabetes
Posted: Friday, February 13, 2004
Pregnant women with a first-degree family history of type 2 diabetes have a 2 to 8-fold greater risk of gestational diabetes mellitus (GDM) than do women without such a family history, especially those who have at least one sibling with diabetes, according to an American case-control study. Furthermore, women who have a sibling with chronic hypertension also have a 2 to 3-fold increased risk of GDM.


Pedometers: Number of Studies Show They Can Make A Difference
Posted: Friday, February 13, 2004
The advantage of a pedometer is that it can catch small increases in activity, like walking up stairs instead of taking elevators. Many people who increase activity while wearing pedometers seem to do so through these small bits of walking that would probably escape anyone's attention. But a pedometer records them.


Pharmacists: The Missing Link In Diabetes Management?
Posted: Friday, February 13, 2004
As of June, 43 states grant pharmacists some degree of prescribing authority in programs that focus on managing chronic disease such as diabetes, asthma, arthritis, hypertension and coronary heart disease. Each state is different, but laws generally limit the authority to specific drugs or to drugs for the specific condition in which the pharmacist has specialized knowledge.


Simple Test Points to Diabetics' Heart Risks
Posted: Friday, February 13, 2004
A "cold pressor" test, which involves immersing hands in ice water for 2 minutes, can tell doctors if a person with type 2 diabetes is likely to experience heart problems, even when there are no other risk factors presents.


Average 3-Year-Olds Lead Sedentary Life
Posted: Monday, February 09, 2004
New research suggests even 3-year-olds aren't getting enough exercise, raising concerns over their weight, future disease risk, psychological well-being, behavior and learning ability


Could Obesity Be All In The Mind?
Posted: Monday, February 09, 2004
Scientists at the Universities of Edinburgh and Newcastle-upon-Tyne are about to embark on one of the biggest studies of its kind into the role the brain plays in making people fat. The theory behind it is that many people fail to lose weight, not because they cannot stop eating, but because the brain will not let them do so.



Insulin Resistance And Inflammation Are Related To All-Cause Of Death With Type 2 Diabetes
Posted: Monday, February 09, 2004
Low-grade inflammation and insulin resistance are independently related to all-cause of death and cardiovascular disease in patients with type 2 diabetes.


Stomach-bypass Surgery Cures Diabetes
Posted: Monday, February 09, 2004
By 3 weeks, fasting plasma glucose levels dropped from 159 to 96.3 mg/dL

In a weight loss operation, called gastrojejunal bypass, diabetes associated with obesity can often be cured.

In fact, bypass surgery was more effective than certain drugs or food restriction at controlling sugar levels


Costa Rica Travel Corp. will donate a portion of the proceeds to and is a sponsor of Defeat Diabetes Foundation.
Send your unopened, unexpired test strips to

:


Defeat Diabetes Foundation
150 153rd Ave, Suite 300
Madeira Beach, FL 33708
DDF advertisement
Analyze nutrition content by portion
DDF advertisement