This site complies with the HONcode standard for trustworthy health information:
verify here.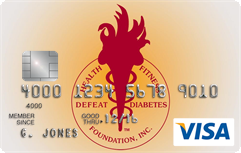 Rewarding for
you and us
Defeat Diabetes Foundation
Defeat Diabetes
Foundation
150 153rd Ave,
Suite 300
Madeira Beach, FL 33708
About Diabetes
Search our News Articles Archives for diabetes and health news. Search by word or phrase. The latest article will appear first.
Tart Cherries May Reduce Heart/Diabetes Risk Factors
Posted: Friday, April 18, 2008
Less weight gain, reduction of inflammation, lower cholesterol and triglycerides and lower blood sugars, all from tart cherries.


Alligator Blood May Help Diabetic Wounds Heal
Posted: Friday, April 18, 2008
Despite their reputation for deadly attacks on humans and pets, alligators are wiggling their way toward a new role as potential lifesavers in medicine. Biochemists described how proteins in gator blood may provide a source of powerful new antibiotics to help fight infections associated with diabetic ulcers, severe burns, and "superbugs" that are resistant to conventional medication.


An Apple A Day Lowers Risk for Metabolic Syndrome 21%
Posted: Friday, April 18, 2008
Apple product consumers likely to have lower blood pressure, trimmer waistlines, and more nutrient dense diets according to the results of a new study.


Diabetes Gene Research Breakthrough
Posted: Friday, April 18, 2008
A genetic study of diabetes by scientists from Imperial College has been named as one of the hottest research papers of 2007. We may soon be able to predict who will get Type 2 diabetes.


Child Screen Time Associated With Obesity
Posted: Wednesday, April 16, 2008
Obesity is a growing problem in America, especially among its youth. Lack of exercise in children, often supplanted by time in front of television and computer screens, greatly increases the chance of a child being obese, a new study shows. The American Academy of Pediatrics (AAP) had previously made a list of suggestions to pediatricians, parents, and children alike, in order to best manage their physical activity and "screen time." The study aimed to test these suggestions.


Signaling Pathway Lowers Blood Sugar Levels
Posted: Thursday, April 10, 2008
A signaling pathway between the gut, brain and liver, appears to have the effect of lowering blood sugar levels when activated, new research has shown. Armed with this knowledge, diabetes medications and treatment methods could be developed which aim to activate this pathway.


Epidemic Of Type 2 Diabetes Linked To Vaccine Inflammation
Posted: Wednesday, April 09, 2008
Newly published data by Dr. J. Barthelow Classen in The Open Endocrinology Journal shows a 50% reduction of type 2 diabetes occurred in Japanese children following the discontinuation of a single vaccine to prevent tuberculosis.


Red Wine, Tea, Helps Regulate Blood Sugar in Type 2's
Posted: Wednesday, April 09, 2008
Food scientists have found that certain antioxidants found in red wine and tea may help regulate the blood sugar of people with type 2 diabetes by inhibiting the action of alpha-glucosidase that controls the absorption of glucose from the small intestine, and protect the body from complications such as high blood pressure and heart disease.


Rimonabant Diet Drug Misses Mark in Heart Study
Posted: Wednesday, April 09, 2008
Sanofi-Aventis SA's weight-loss drug rimonabant failed to slow heart disease by a key measure in obese patients with fat around the middle, and it significantly raised the risk of anxiety and depression.


Tai Chi Improves Markers of Pre-Diabetes
Posted: Wednesday, April 09, 2008
For patients at risk of metabolic syndrome and type 2 diabetes, the Chinese exercises Tai Chi and Qigong may improve clinical parameters associated with the conditions, two small studies suggested.


Costa Rica Travel Corp. will donate a portion of the proceeds to and is a sponsor of Defeat Diabetes Foundation.
Send your unopened, unexpired test strips to

:


Defeat Diabetes Foundation
150 153rd Ave, Suite 300
Madeira Beach, FL 33708
DDF advertisement
Analyze nutrition content by portion
DDF advertisement