This site complies with the HONcode standard for trustworthy health information:
verify here.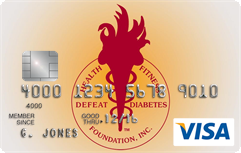 Rewarding for
you and us
Defeat Diabetes Foundation
Defeat Diabetes
Foundation
150 153rd Ave,
Suite 300
Madeira Beach, FL 33708
About Diabetes
Search our News Articles Archives for diabetes and health news. Search by word or phrase. The latest article will appear first.
Weight Gain Might Benefit Type 1 Diabetics
Posted: Monday, June 09, 2008
For people living with type 1 diabetes, weight gain in the long term may in fact be beneficial. A new study showed a general trend that over a 20 year period, type 1 diabetics that gained weight were less likely to die from the disease.


Periodontal Disease Associated With Increased Cancer Risk
Posted: Thursday, June 05, 2008
Periodontal Disease is more common in those with diabetes and now we are seeing that it is also increases the risk of cancer.


Combined Kidney-Pancreas Transplant Improves Survival in Type 1 Diabetes
Posted: Thursday, June 05, 2008
For patients with type 1 diabetes and end-stage renal disease (ESRD), simultaneous kidney-pancreas transplantation increases the chances of long-term survival compared to kidney transplantation alone.


Sun Light Helps Prevent Type 1 Diabetes
Posted: Thursday, June 05, 2008
Sun light, which is a major source of vitamin D, appears to lower type 1 diabetes risk for children. This discovery was recently made at the University of San Diego Moores Cancer Center.


Mice Able to Regenerate Insulin Producing Cells
Posted: Sunday, June 01, 2008
Genetically engineered mice have the ability to regenerate insulin producing pancreatic cells after the cells die. The hope is that this finding will translate to humans, resulting in a new treatment for diabetes.


Mediterranean Diet Helps Prevent Diabetes
Posted: Friday, May 30, 2008
A diet based heavily on olive oil, fruits, fish, grains, nuts, and vegetables, and low in meat and dairy products, has been shown to be very beneficial in protecting against type 2 diabetes. This is known as a typical "Mediterranean diet."


Intensive Insulin Therapy At Diagnosis 'Slows Diabetes' Into Remisssion
Posted: Thursday, May 29, 2008
Giving newly diagnosed type 2 diabetes patients intensive insulin therapy for a few days or weeks can drive the disease into extended remission and at least partly restore â-cell function, researchers said.


Many Diabetics Don't Get Necessary Blood Pressure Treatment
Posted: Thursday, May 29, 2008
Only half of patients had their therapy changed as needed, study found. Diabetics with high blood pressure have only a 50-50 chance that their doctors will change their medications as needed or offer other treatment, a new study finds.


AACE: Experimental Diabetes Treatment Shows Promise
Posted: Thursday, May 29, 2008
New research monitoring the effects of islet cell transplantation resulted in near-normal metabolic control and decreased hypoglycemia.


AACE: Red Wine Could Benefit Patients With Diabetes
Posted: Thursday, May 29, 2008
New research suggests that resveratrol, a chemical commonly found in red wine, has the ability to lower blood-sugar levels, but it might also produce certain unpleasant adverse effects.


Costa Rica Travel Corp. will donate a portion of the proceeds to and is a sponsor of Defeat Diabetes Foundation.
Send your unopened, unexpired test strips to

:


Defeat Diabetes Foundation
150 153rd Ave, Suite 300
Madeira Beach, FL 33708
DDF advertisement
Analyze nutrition content by portion
DDF advertisement