This site complies with the HONcode standard for trustworthy health information:
verify here.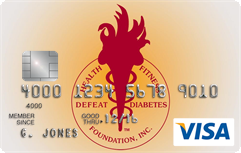 Rewarding for
you and us
Defeat Diabetes Foundation
Defeat Diabetes
Foundation
150 153rd Ave,
Suite 300
Madeira Beach, FL 33708
About Diabetes
Search our News Articles Archives for diabetes and health news. Search by word or phrase. The latest article will appear first.
New Drug for Diabetes-Related Vision Loss Approved
Posted: Wednesday, August 22, 2012
The new drug Lucentis has been approved to treat diabetic macular edema.


Lifespans for Type 1 Diabetes Patients Getting Longer by 15 Years
Posted: Tuesday, August 21, 2012
Life expectancy significantly increased among individuals with type 1 diabetes during a 30-year, long-term prospective study.


Physicians Recommending Apps to Their Baby Boomer Patients
Posted: Tuesday, August 21, 2012
Sixty percent of boomers are likely to download an app recommended by a physician, but the question is how to get them to use it.


Physical Activity Lowers Inflammation
Posted: Monday, August 20, 2012
Middle-age individuals who are physically active have lower levels of inflammatory markers sustained over time.


Type 2 Trudges Across America to Defeat Diabetes
Posted: Friday, August 17, 2012
Right from the start, Andy Mandell thought of walking the perimeter of the US to raise awareness for diabetes as a military objective, a special ops mission to draw attention to the dangers of the disease.


Curcumin Found to Curb Diabetes Risk
Posted: Monday, August 06, 2012
A new small clinical trial suggests that supplements containing curcumin, a compound in the curry spice turmeric, may help prevent diabetes in people at high risk.


Brain Connectivity Altered in Type 2 Diabetes
Posted: Saturday, August 04, 2012
Patients with type 2 diabetes have reduced brain functional connectivity.


Cheese May Reduce Risk for Diabetes
Posted: Saturday, July 28, 2012
Cheese lovers can reduce their chances of developing type 2 diabetes by 12%.


Chemicals in Nail Polish, Hair Sprays Tied to Increased Diabetes Risk
Posted: Tuesday, July 24, 2012
A study lead by researchers from Brigham and Women's Hospital (BWH) shows an association between increased concentrations of.


Waist Size Determines Cardio-Metabolic Risk in Diabetes
Posted: Monday, July 23, 2012
A bigger waistline, coinciding with a higher risk of cardio-metabolic complications in type 2 diabetes patients, suggests that waist measurement is critical for this population.


Costa Rica Travel Corp. will donate a portion of the proceeds to and is a sponsor of Defeat Diabetes Foundation.
Send your unopened, unexpired test strips to

:


Defeat Diabetes Foundation
150 153rd Ave, Suite 300
Madeira Beach, FL 33708
DDF advertisement
Analyze nutrition content by portion
DDF advertisement