This site complies with the HONcode standard for trustworthy health information:
verify here.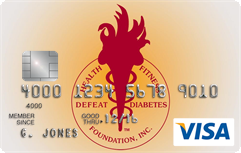 Rewarding for
you and us
Defeat Diabetes Foundation
Defeat Diabetes
Foundation
150 153rd Ave,
Suite 300
Madeira Beach, FL 33708
Supplements » Supplements
Search our News Articles Archives for diabetes and health news. Search by word or phrase. The latest article will appear first.
Vitamin D, Calcium May Prevent, Improve Diabetes
Posted: Saturday, July 14, 2007
Combined supplementation with vitamin D and calcium may improve blood sugar and insulin levels and prevent diabetes by 64%, suggests a new meta-analysis and review.


New Study Shows Chromium Improves Diabetes and Lipid Control
Posted: Friday, June 22, 2007
Published results from a 447 subject, randomized, double-blind, placebo-controlled clinical study showed Diachrome, a patented combination of chromium picolinate and biotin, significantly improved glycemic control in patients with poorly controlled blood sugar levels who were being treated with oral anti-diabetic medication (OADs).


Fish-Oil Supplements Plus Regular Aerobic Exercise Benefit Overweight Patients
Posted: Friday, June 01, 2007
In overweight patients, fish oil supplements and regular aerobic exercise reduced body fat and improved cardiovascular and metabolic health, according to the results of a new study.


Does Vitamin D Play a Role in Glycemic Status?
Posted: Wednesday, April 25, 2007
Vitamin D does not seem to be associated with glycemic control in subjects with diabetes mellitus, according to findings presented at the American Association of Clinical Endocrinologists 16th Annual Meeting and Clinical Congress (AACE).


Fish Pollutants Linked to Diabetes
Posted: Friday, April 20, 2007
A new study linking pollutants found in fish to insulin resistance and type-2 diabetes may further turn people off fish and boost the omega-3 supplements market.


Coenzyme Q10 Lowers Blood Pressure Substantially
Posted: Friday, April 20, 2007
Coenzyme Q10 has the potential in hypertensive patients to lower systolic blood pressure by up to 17 mm Hg and diastolic blood pressure by up to 10 mm Hg without significant side effects.



Omega-3 EPA Linked to Heart Disease Protection
Posted: Wednesday, April 11, 2007
People with high cholesterol levels and taking statins reduced their frequency of major cardiac events by about 20 per cent when supplemented with the omega-3 of eicosapentaenoic acid (EPA), researchers have reported.


Garlic is NOT Likely to Lower Cholesterol
Posted: Wednesday, April 11, 2007
Earlier evidence suggested that garlic modestly lowers cholesterol...but newer, better designed studies challenge this.


Diabetics on High-Fiber Diets Need Extra Calcium
Posted: Saturday, April 07, 2007
The amount of calcium your body absorbs might depend in part on the amount of dietary fiber you consume and new findings suggest that dietary fiber reduces ....


Cocoa Extract 'Targets Big Four'
Posted: Thursday, March 29, 2007
Epicatechin, a compound found in cocoa, could target four of the major health problems, it has been claimed. New research argues that the nutrient helps to target the risk of stroke, heart failure, cancer and diabetes.


Costa Rica Travel Corp. will donate a portion of the proceeds to and is a sponsor of Defeat Diabetes Foundation.
Send your unopened, unexpired test strips to

:


Defeat Diabetes Foundation
150 153rd Ave, Suite 300
Madeira Beach, FL 33708
DDF advertisement
Analyze nutrition content by portion
DDF advertisement