This site complies with the HONcode standard for trustworthy health information:
verify here.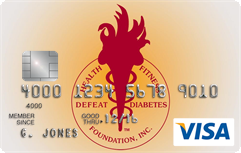 Rewarding for
you and us
Defeat Diabetes Foundation
Defeat Diabetes
Foundation
150 153rd Ave,
Suite 300
Madeira Beach, FL 33708
Supplements » Self-Management
Search our News Articles Archives for diabetes and health news. Search by word or phrase. The latest article will appear first.
Capsaicin, In Red Pepper Inhibits the Growth of Fat Cells
Posted: Thursday, March 08, 2007
Obesity may be reduced by preventing immature fat cells (adipocytes) from developing into mature cells, and other studies have shown that capsaicin can decrease the amount of fat tissue and decrease fat levels in the blood.


Consuming 3 Cups of Coffee Reduces Cognitive Decline In Elderly Men
Posted: Thursday, March 08, 2007
"Men who consumed coffee had a 10-year cognitive decline of 1.2 points (4%). Non-consumers had an additional decline of 1.4 points.


Benefits of Chromium Picolinate In Diabetes Management
Posted: Thursday, February 08, 2007
In a peer-reviewed analysis, it was shown that chromium picolinate has a positive effect in improving glycemic control and lipids in Type 2 diabetes.


Old Cholesterol Remedy Makes a Comeback
Posted: Friday, February 02, 2007
Studies show that adding niacin to a statin can raise HDL's as much as 35% and reduce triglycerides by 50% and reduce the risk of heart attack or stroke by 70 percent.


New Combination of Chromium Picolinate + Biotin Improves Glucose Control
Posted: Thursday, January 18, 2007
A daily supplement of chromium picolinate and biotin improved glucose tolerance by 15 per cent, compared to placebo, says a new study from Yale University.


Use Folic Acid to Cut Heart Disease, Say Experts
Posted: Thursday, November 30, 2006
The scientific evidence is strong enough to justify using folic acid as a cheap and simple way of reducing heart disease and strokes, say researchers in this week's BMJ.


A Cup of Confusion: Is Coffee Healthy or Not?
Posted: Thursday, November 30, 2006
New studies suggest java helps protect against major diseases, including diabetes.


Alpha-Lipoic Acid Improves Diabetic Neuropathy
Posted: Wednesday, November 22, 2006
Acording to a report in the November issue of Diabetes Care, Alpha-lipoic acid (ALA) given orally improves symptoms in patients with diabetic polyneuropathy.




Milk Thistle Extract Helps with Diabetes Control
Posted: Thursday, November 09, 2006
A daily supplement of extracts from Milk Thistle significantly lowered fasting glucose levels by 15 per cent.


Popular Antiaging Supplement, (DHEA), Has No Beneficial Effects
Posted: Wednesday, October 25, 2006
According to the results of a new study, DHEA, a widely used antiaging supplement has no effect on aging markers such as muscle strength, peak endurance, muscle mass, fat mass and glucose tolerance in elderly men and women.


Costa Rica Travel Corp. will donate a portion of the proceeds to and is a sponsor of Defeat Diabetes Foundation.
Send your unopened, unexpired test strips to

:


Defeat Diabetes Foundation
150 153rd Ave, Suite 300
Madeira Beach, FL 33708
DDF advertisement
Analyze nutrition content by portion
DDF advertisement