This site complies with the HONcode standard for trustworthy health information:
verify here.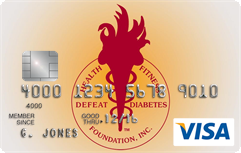 Rewarding for
you and us
Defeat Diabetes Foundation
Defeat Diabetes
Foundation
150 153rd Ave,
Suite 300
Madeira Beach, FL 33708
Supplements » Self-Management
Search our News Articles Archives for diabetes and health news. Search by word or phrase. The latest article will appear first.
Mayo Clinic Highlights Cardiovascular Benefits of Omega-3 Fatty Acids
Posted: Thursday, March 20, 2008
Trials showed reductions in cardiovascular events of 19 percent to 45 percent. Overall, these findings suggest that intake of omega-3 fatty acids, whether from dietary sources or fish oil supplements, should be increased, especially in those with or at risk for coronary artery disease.


Vitamin D Supplements Can Help To Prevent Type 1 Diabetes' by 30%
Posted: Thursday, March 20, 2008
Supplements of vitamin D can help young children to ward off diabetes in later life, researchers report. The chance of developing Type 1 diabetes fell by almost a third in those who received extra doses of the vitamin.


Early Childhood Vitamin D Consumption Could Prevent Type 1 Diabetes
Posted: Thursday, March 13, 2008
Five separate studies have uncovered a connection between early childhood Vitamin D consumption and the diminished risk of developing Type 1 diabetes later in life. According to each study, the higher the dose of Vitamin D, the lower the risk of developing the disease.


Lipoic Acid (ALA) Reduces Atherosclerosis, Weight Gain
Posted: Thursday, February 21, 2008
A new study done with mice has discovered that supplements of lipoic acid can inhibit formation of arterial lesions, lower triglycerides, and reduce blood vessel inflammation and weight gain, all key issues for addressing cardiovascular disease.


Low Vitamin B12 in Pregnancy Linked to Insulin Resistance in Offspring
Posted: Thursday, February 21, 2008
Low plasma vitamin B12 in the first trimester and high folate levels in the second trimester of pregnancy predispose offspring to insulin resistance, according to the results of a study.


Artificial Sweeteners May Have Opposite Effects
Posted: Tuesday, February 19, 2008
Saccharin, a widely used sugar substitute intended to decrease caloric intake, may indirectly produce the opposite results. Recent research has found that the consumption of saccharin (perhaps best recognized by the popular consumer label "Sweet'N Low") may lead to decreased appetite control, resulting in a higher caloric intake and weight gain.


Testosterone Reduces Visceral Fat Gain in Nonobese Older Men
Posted: Thursday, February 07, 2008
Researchers report, that testosterone therapy lessens the gain in visceral adipose tissue and the loss of skeletal muscle in aging men who are not obese.


Does L-Arginine Supplementation Make A Difference?
Posted: Thursday, February 07, 2008
Researchers have found that diabetes creates too much competition for an amino acid called L-arginine that helps blood vessels to relax.


Link Between Vitamin E and Decline in Physical Function
Posted: Wednesday, January 23, 2008
Low serum concentration of vitamin E, an indication of poor nutrition, is associated with physical decline for older persons, according to a study in the January 23 issue of JAMA.


Low Levels of Vitamin D May Lead To Heart Disease
Posted: Thursday, January 17, 2008
Besides being important in maintaining healthy bones, substantial levels of Vitamin D have recently been shown to be important in preventing cardiovascular disease (CVD).


Costa Rica Travel Corp. will donate a portion of the proceeds to and is a sponsor of Defeat Diabetes Foundation.
Send your unopened, unexpired test strips to

:


Defeat Diabetes Foundation
150 153rd Ave, Suite 300
Madeira Beach, FL 33708
DDF advertisement
Analyze nutrition content by portion
DDF advertisement